Last Updated on 19th April 2013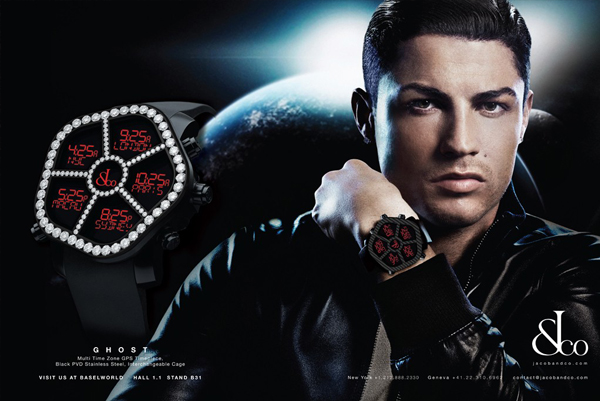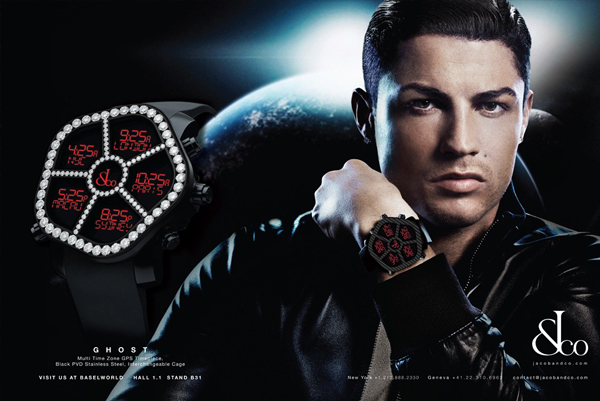 Ladies, we have a yummy treat for you this Friday afternoon. A treat for your eyes in the form of the very gorgeous Mr Cristiano Ronaldo… you're welcome.
The Real Madrid footballer has just been revealed as the new (sexy) face of Jacob & Co watches, and you can see him modelling the bold timepieces in the ad campaign images above and below.
"I've been a customer and fan of the brand for a long time so it is a natural fit," Ronaldo said about the partnership. "I always used Jacob watches, even before I knew Jacob. The brand absolutely stands for leadership in creativity.As a collector of the world's finest watches, it's obvious to me how much passion Jacob & Co. has for quality.
"On the set, I fell in love with the new Ghost watch. It's a perfect fit for my lifestyle as I'm constantly traveling internationally."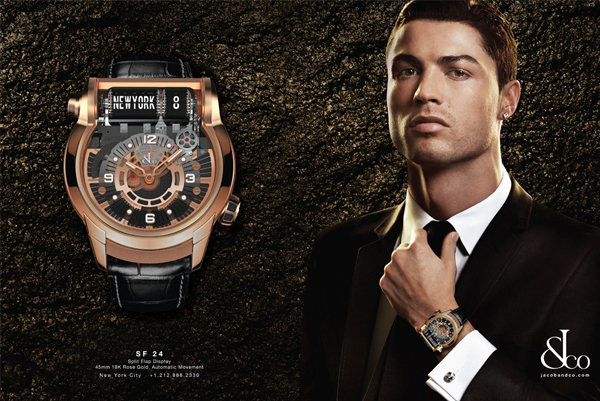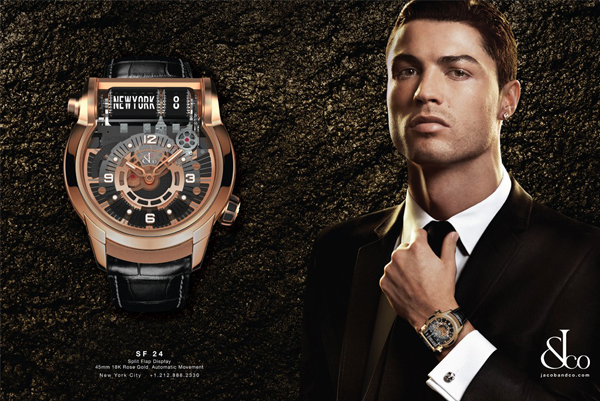 Milla Jovovich, Natalia Vodianova and Helena Christensen have all previously modelled for the brand, and we think Cristiano Ronaldo is another perfect match. What do you guys reckon?