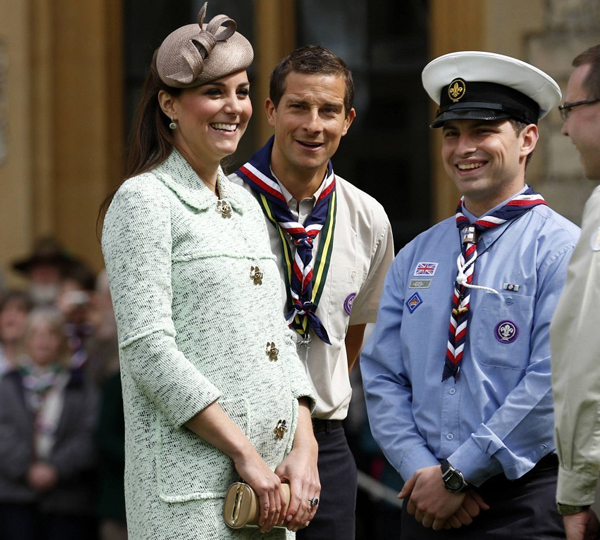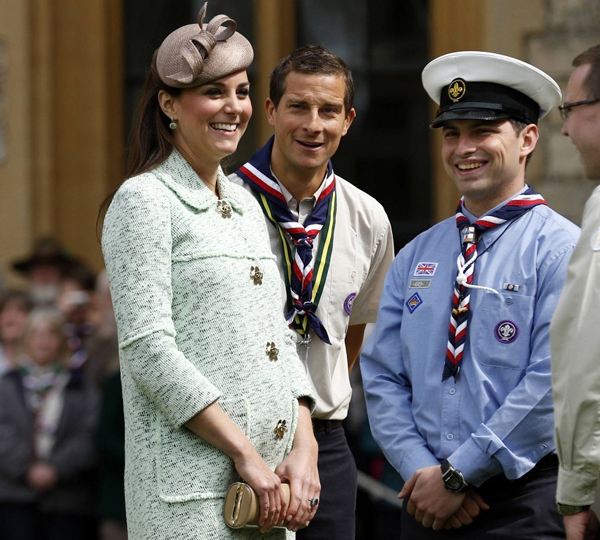 We need to make the most of these Kate Middleton appearances while we can, as we're not going to be seeing so much of her once her little bundle of joy is born.
The Duchess of Cambridge was at Windsor Castle at the weekend to help The Scouts celebrate their Queen's Scout Awards, looking gorgeous as always in a chic and fashion-forward ensemble.
She dressed her burgeoning baby bump in a mint green Mulberry coat from the spring/summer 2013 collection, looking the picture of health and happiness in the process. Kate accessorised her spring-ready look with her Whiteley beret, a new golden clutch bag from LK Bennett, and her trusty nude pumps.
This look ticks all of our boxes. A nod to spring? Check. Flattering the expanding baby bump? Check. Celebrating British fashion? Triple check! Thank you Kate Middleton for teaching us – and mums-to-be across the globe – what chic maternity fashion is at its finest.