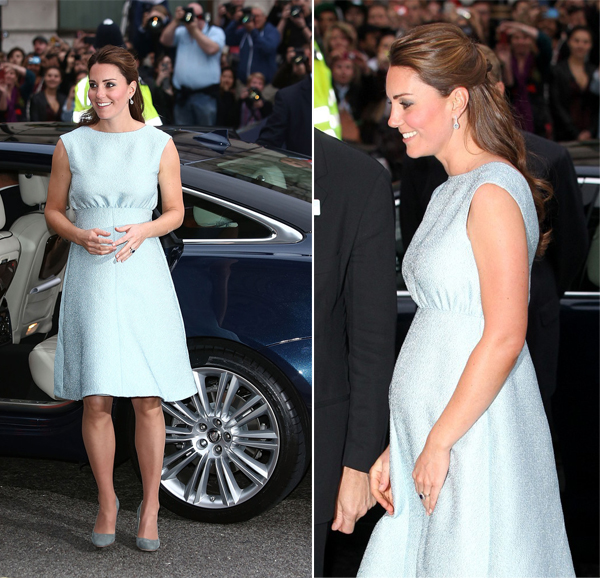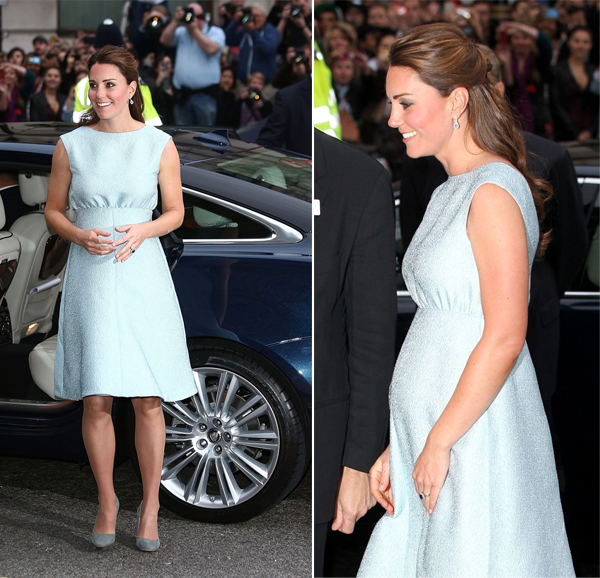 Wowsers, saying we love Kate Middleton's latest look is one heck of an understatement!
The Duchess of Cambridge looked absolutely radiant as she attended an event hosted by the National Portrait Gallery in London yesterday evening, donning one of her go-to-designers Emilia Wickstead for the occasion.
Kate's bump was more prominent and visible than ever in the baby blue dress, and we are beyond thrilled that she teamed it with some blue heels instead of her signature nude pumps.
We can't fault the hairstyle either – her trademark brunette locks were still evident and flowing freely in the soft London breeze, but the slight updo complemented the chic nature of her look perfectly.
There's nothing like a bit of a subtle bouffant to add the final bit of wow factor to a look! Can Kate's maternity style get better? It'll be tough to top this ensemble, but we think she'll give it a ruddy good go!