Last Updated on 23rd April 2013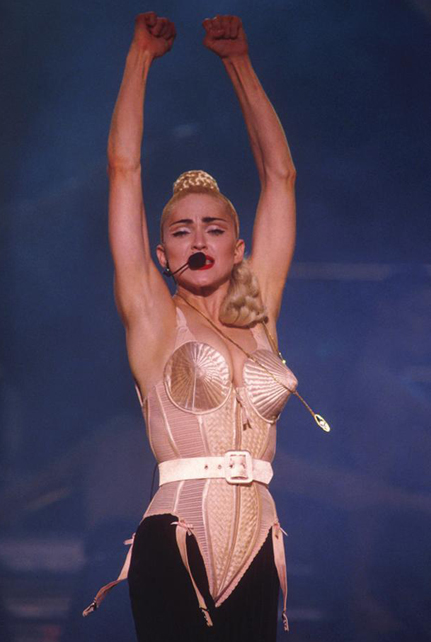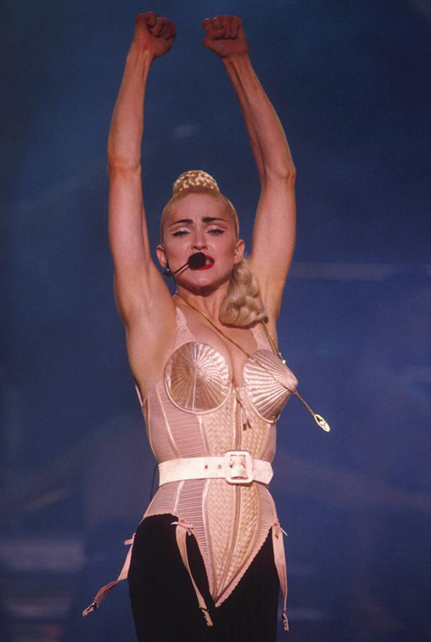 As well as going to Macy's for the sake of going to Macy's, there's now anther reason to head to the wonderful American store. And that reason is the Madonna pop up exhibition – curated and styled by Arianne Phillips – that will be displayed in the Century City, California store later this month.
Arianne selected eight of her favourite iconic Madonna pieces to display , including her infamous Jean Paul Gaultier cone bra and white Like a Virgin wedding dress, naturally.
"Fashion has never been the same since Madonna," she said. "Bold and unforgiving, humorous and shocking, we can depend on Madonna to challenge us to rethink fashion.
"Madonna has taken sacred garments like the wedding dress and religious embellishments and re-contextualised them. The Like a Virgin wedding dress was one of the most shocking, liberating and influential moments in pop culture and fashion history."
We'll say! You're going to have to be super-quick if you want a glance though, as it will only open for one day (this Thursday April 25th) from 6pm to 8pm.