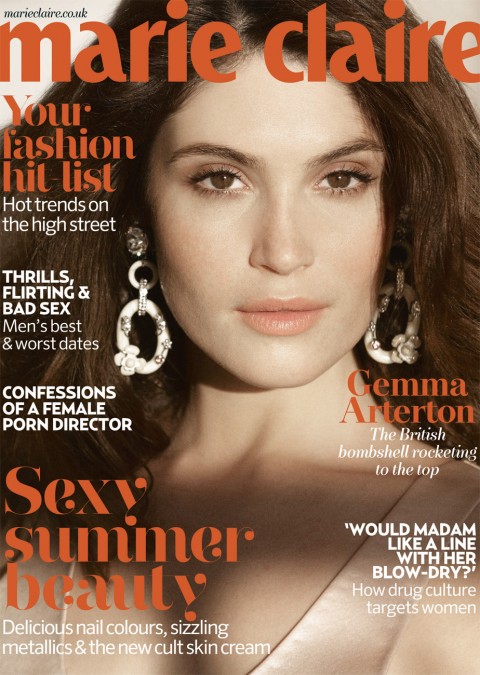 Gemma Arteton is one hot mumma on the front cover of Marie Claire UK's June issue.
However, despite looking trim, slim and super-sexy herself, Gemma said that she doesn't always agree with women fighting to stay skinny for the cameras…
"Today I saw an actress that I know and she's lost so much weight," she told the magazine. "She's gone from a size 12 to a size four within two months. There are so many good, intelligent actresses doing this, and I just think, 'Why does that go hand in hand with the acting profession?' It shouldn't. It lets the side down. It lets down team woman."
Do you agree with her? Gemma also opens up to the mag bout her recent break-up with husband Stefano Catelli among other things, so definitely well worth a read. The June issue of Marie Claire is out now!