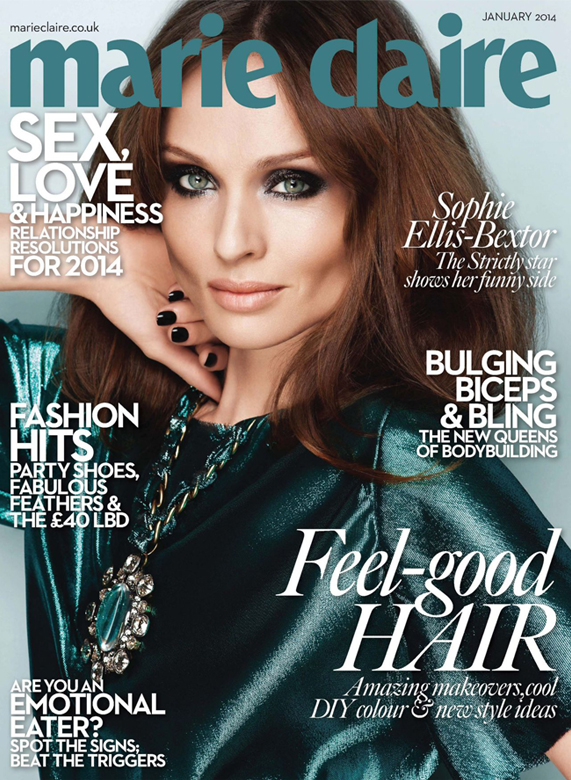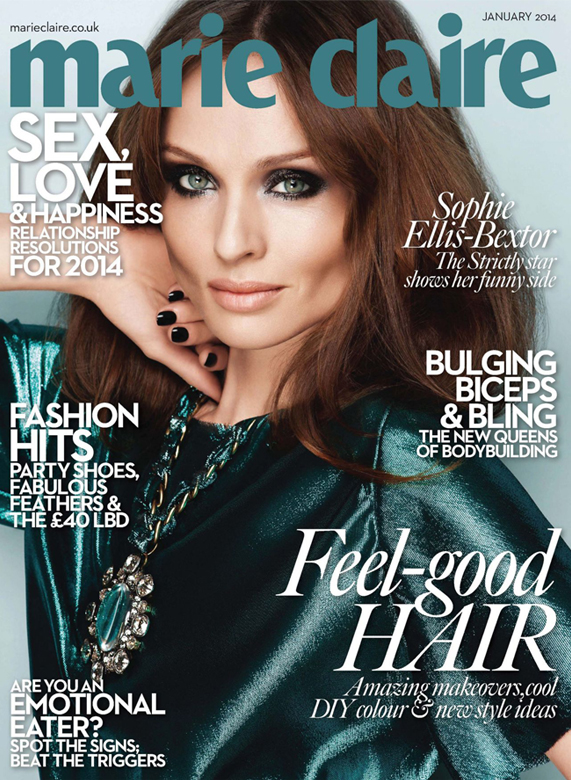 She and pro dancer Brendan Cole have danced their way into our hearts on this year's Strictly Come Dancing, and it's safe to say that we officially have a girl crush on Miss Sophie Ellis Bextor That's why we were delighted to find out that she had landed the January cover of the Marie Claire UK issue!
The singer and dancer (she's scored enough Strictly points for us to be able to call her that now) is showcasing her sexy new look on the cover and in the editorial pics, and talks to the magazine about why she wanted to do the show in the first place…
"It was more about the desire to shake things up a bit," she began. "I really had no idea what I'd be like at dancing so there's a bit of a risk element.
She also outs her two pennies in re the tattoo she got on her arm after her son was born, which hasn't gone down well with everyone…
"I had it done just after we had Sonny," she said. "There was a horrible reaction on Twitter. It's a bit perverse but I thought, 'Ha ha, fine, I didn't do it for you'. I like the fact that it suggests you don't know everything about me, and contrasts with what you might think of me."
Quite. Marie Claire's January issue is out right now!