Last Updated on 10th May 2013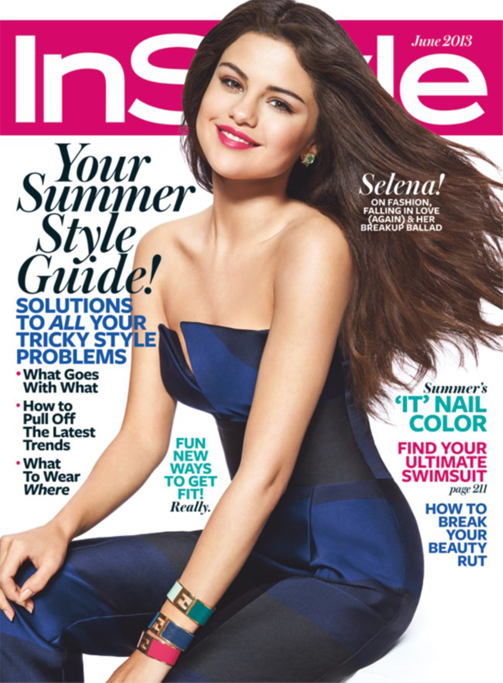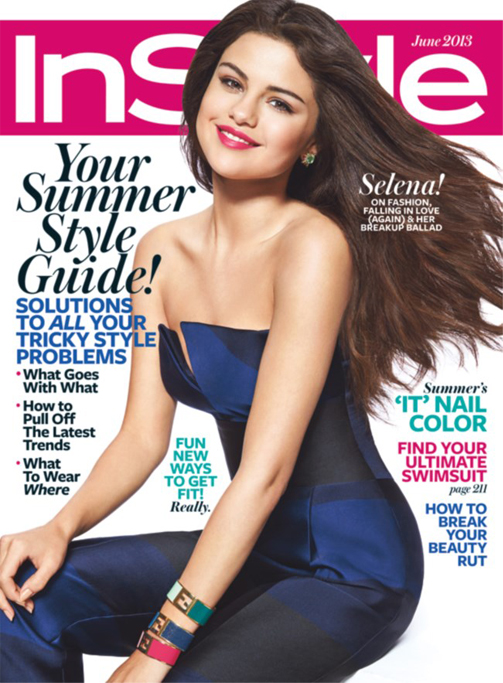 Yesterday it was all about Kerry Washington's moment on the front cover of Elle US (it was a pretty big deal as it was one of her first major fashion glossy covers!) but today we are focusing on a far more familiar face.
Former Disney Channel princess Selena Gomez has been no stranger to the magazine front covers these past couple of years, but it doesn't mean we don't get excited about it every time. Au contrarie, we think the cover image for the InStyle US June issue is one of our favourite of the star ever. It shows Selena in a whole new light – a grown up light – and the fact that she is rocking British designer Stella McCartney is just an added bonus.
Those with an inquisitive disposition will be pleased to know that Selena opens up about her on again/off again relationship with Justin Bieber, including what it was like dating him in the spotlight…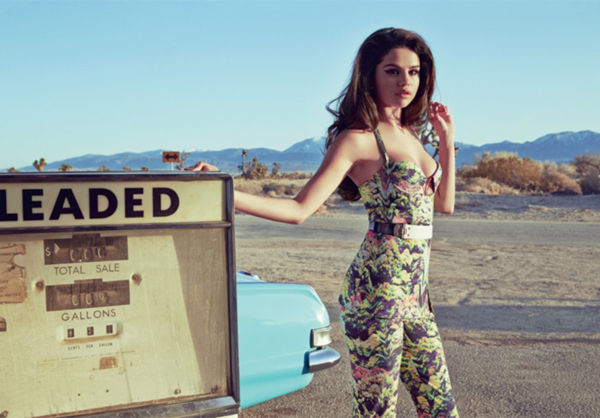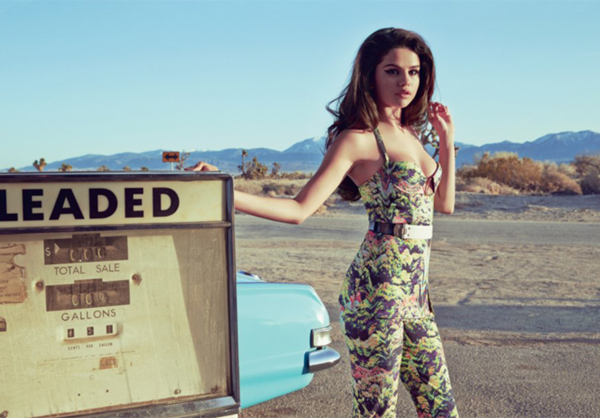 "It's uncomfortable that everywhere I go, people know," she said. "I don't like that. But Justin and I never really focused on the attention. You can't help who you date. So I wouldn't swear off that or say that's what I want again. I don't know. I'm a kid, and a breakup is normal. I have to go through the emotions and feel it out. I'm doing my own thing, being with my friends, and he's doing very well too."
Aw, how very mature and diplomatic of her. Selena's InStyle issue hits newsstands May 17th.