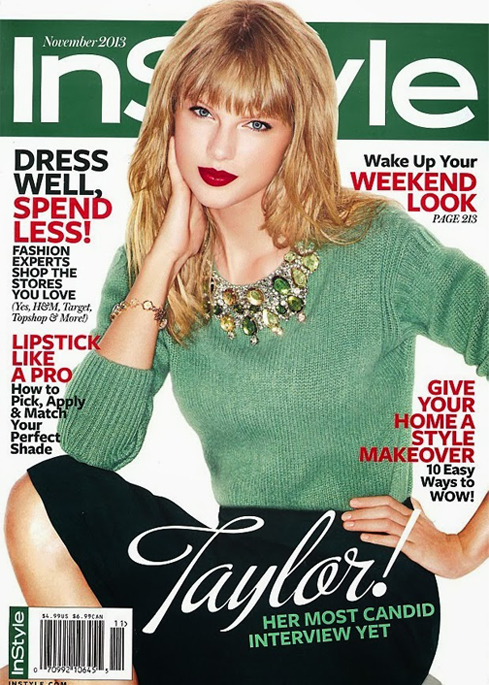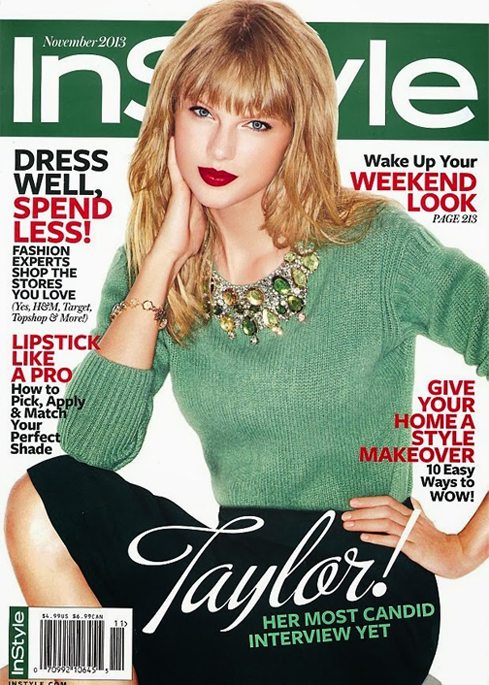 Taylor Swift has already landed the cover of Glamour UK's November issue, but she isn't ending there with her magazine cover take-over, oh no. Taylor Swift can also be found posing pretty on InStyle US's November 2013 issue, looking every inch the girl next door in a cute green knit and bold red lippie.
The cover boasts a candid interview, and that's exactly what we get inside as Taylor opens up about a number of hot topics, including what the deal is between her and Ed Sheeran…
"Ed and I are such good friends," she said. "I have never had such a close guy friend before. It's always kind of creepy because with a guy friend-girl friend situation, it usually feels like one person always wants more. That's not the case here."
Aw – but even if it was the case we think our Ed and Taylor would make a deliciously cute couple, don't you? Think of all the lovey dovey songs they could write and sing about each other? We imagine their family would give the Von Trapp family singers a run for their money.
Ok, we're getting ahead of ourselves. Make sure you pick up InStyle US's November issue to read more of Taylor Swift's interview and see more fab pics.