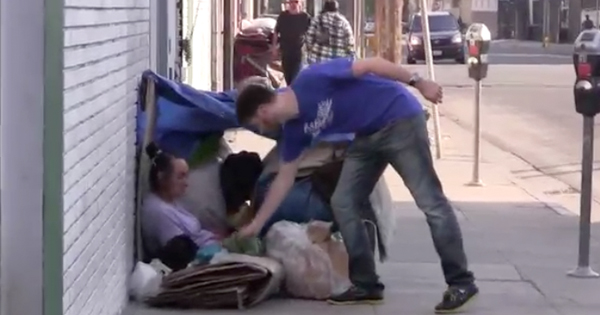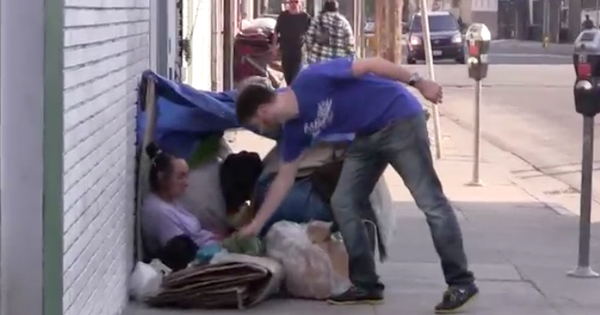 You may already be aware that Abercrombie and Fitch reportedly burns its old and faulty stock rather than putting the pieces on sale or donating them to charity…. a move which is something to do with a spokesperson claiming that the label isn't intended for "poor people".
Sounds pretty harsh, but Greg Karber (a witty Los Angeles based writer and comedy genius ) has decided to take matters into his own hands by launching a campaign to encourage the public to donate their Abercrombie and Fitch pieces to the homeless to try change the way the brand is viewed.
He has created a rather comical video to illustrate his point; he can be seen heading to charity shops in America looking for donated Abercrombie and Fitch gear, and then passing them out to homeless people on LA's Skid Row.
We reckon this all kicked off when an unnamed spokesperson for the brand said that "only people of a certain stature are able to purchase and wear the company name," which inevitable ruffled a few feathers. Abercrombie and Fitch CEO Mike Jeffries tried to do some damage control this morning, and posted the following message on the brand's Facebook:
"A&F is an aspirational brand that, like most specialty apparel brands, targets its marketing at a particular segment of customers. However, we care about the broader communities in which we operate and are strongly committed to diversity and inclusion. We hire good people who share these values. We are completely opposed to any discrimination, bullying, derogatory characterisations or other anti-social behaviour based on race, gender, body type or other individual characteristics."
Hm… where do you guys stand? Do you agree with the Abercrombie and Fitch statement, or are you going to help Greg Karber on his mission to rebrand A&F? Let us know your thoughts! And don't forget to watch the video below, we guarantee it will brighten up your afternoon!