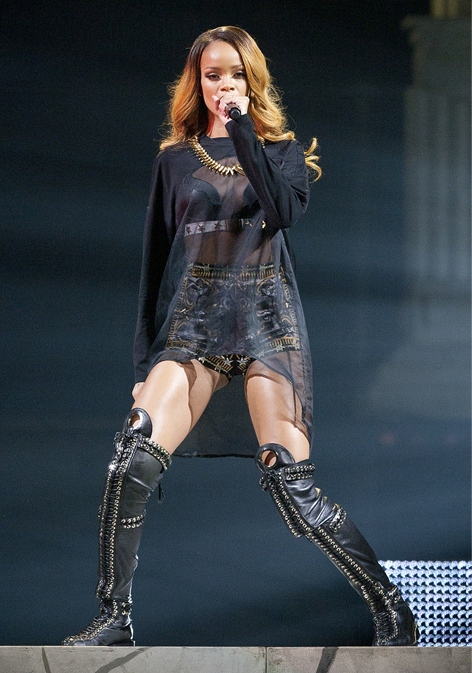 In a bid to boost ratings and ensure her Styled to Rock show is the best it can be when it debuts across the pond, Rihanna has brought in a very special final judge for the first series of the US version. And it's none other than her own personal stylist Mel Ottenberg.
"Mel and I have such a similar aesthetic," Rihanna said. "It's as if he can read my mind sometimes. I love his attention to detail and all the research he does for every look. He is more than a stylist. He is an artist."
As well as dressing the Bajan singing sensation, Mel has also styled the likes of Cate Blanchett, Chloe Sevigny and even James Franco, so we're confident he will make a great judge on the show. As we told you last week, he will be joined by Victoria's Secret model Erin Wasson and rap-star Pharrell Williams.
Let's just hope the contestants and their designs are as promising as the new judging panel!