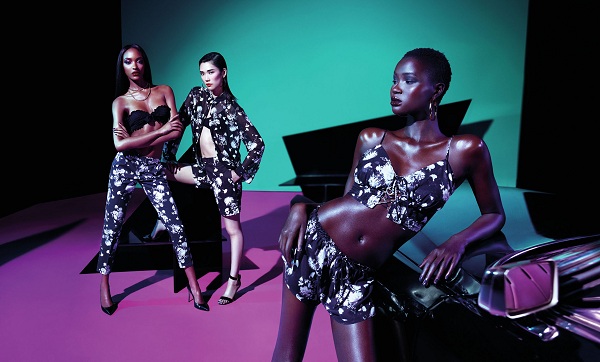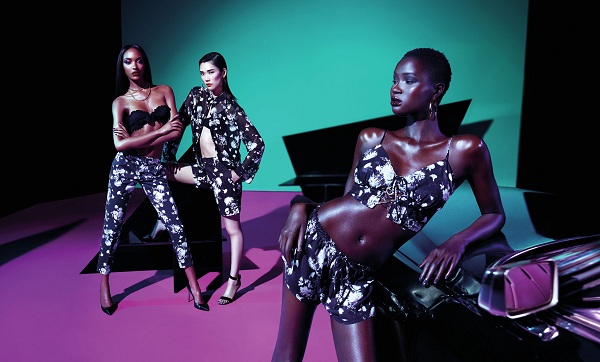 After enticing Ri-wannabe's with her debut collection for River Island, the queen of everything is back with more fashion to feed our sartorial souls.
Following her hotly anticipated London Fashion Week show, Rihanna's summer collection for high street giant, River Island finally landed in stores and online on May 25, and after sizing up the fashion credentials of the superstar's wares, we naturally weighed in with our own opinion.
Celebrity-retail giant collaborations are often a frightening matter, with more questions circulating through the fashion press than pieces in the collection itself: did she/he design it? Is it a touch-and-go type of thing? It is even a real depiction of the celebrity in question? But Rihanna, a star in the off-stage style stakes without a doubt, knows a thing or two about constructing a dress to perfectly show of her envious bod, or how cropped a crop top should really be, in order to show the extent of work she's putting in at the gym.
Returning to the real stuff, the summer collection is a mix of staple pieces we often see the Bajan beauty sporting, punctuated with splashes of print, statement embellishment and jolts of colour. The collection really is the epitome of summer, with a lack of longer hemlines (probably owing to Rihanna's love of flesh flashing), and nearly everything is either sheer, or sports a slit or a spindly strap.
Much of the collection harks back to some iconic looks worn by Rihanna, which have now become a recognisable part of her signature style. Take the floral boys shorts, for example, which take us back Ri's Alexander Wang leather shorts and tee look at the Battleship photo call in Sydney. Or the black stiletto sandals from the collection, which are reminiscent of Rihanna's love affair with the Manolo Blahnik 'Chaos' sandal – a heel she's recycled many a time!
Our top picks!
As with all celebrity collaborations, we're not going to approve of everything and slip it all quietly into our shopping baskets, but we've managed to select a few faves.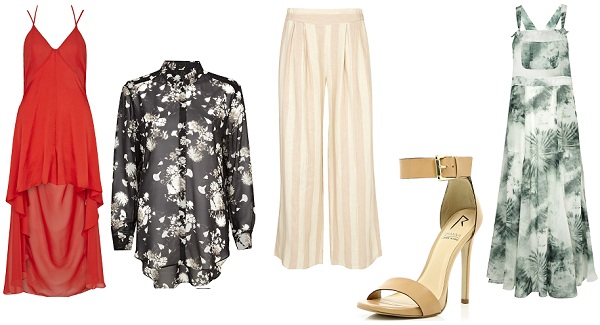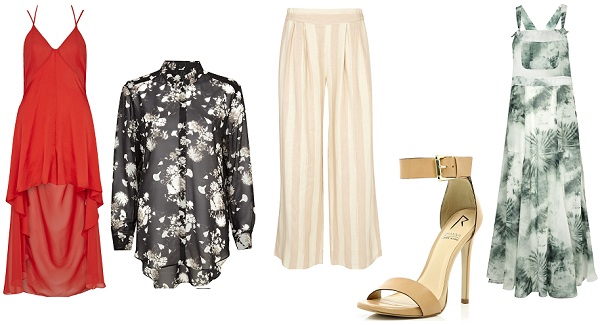 The dip hem culotte dress makes a super-stylish alternative to wearing an LBD, whilst the floral print sheer shirt is a great way to do summer prints. If you're not keen on the summer 2013 monochrome stripe, then the wide-leg striped trouser in a candy floss pink hue would make a great investment. The beige stiletto sandals would go with most summer party looks, whilst the tie-dye overall maxi dress will let you indulge the inner grunge girl!
What we didn't like…
Considering it's a summer collection, and given that we're in Blighty, much of the collection translates as unwearable – unless you're lucky enough to be roaming around sun-drenched Cali this summer.
Although the collection is pitch perfectly priced, given its high street backdrop, we're not too sure about some of the pieces really flying off the rails. Take the crochet cami top and midi skirt, for example, which, unless you're Kate Moss in vintage YSL, doesn't really translate as well.
True to the superstar's personality, a lot of the pieces are a tad on the daring side, so if you're not up for being centre of attention, you may want to give Ri's wares a miss.