Last Updated on 5th June 2013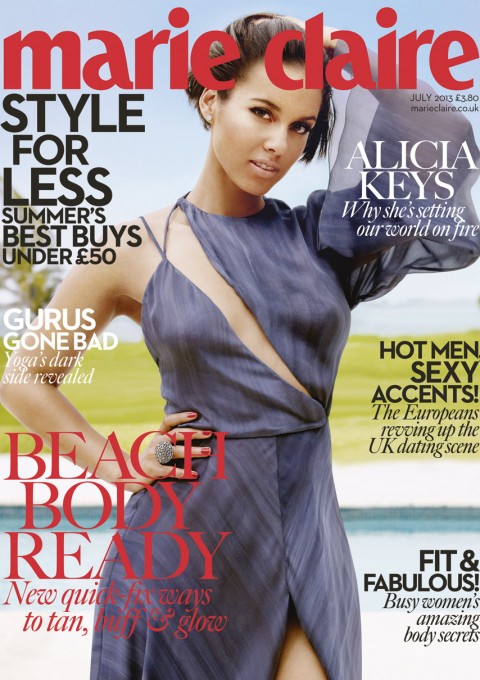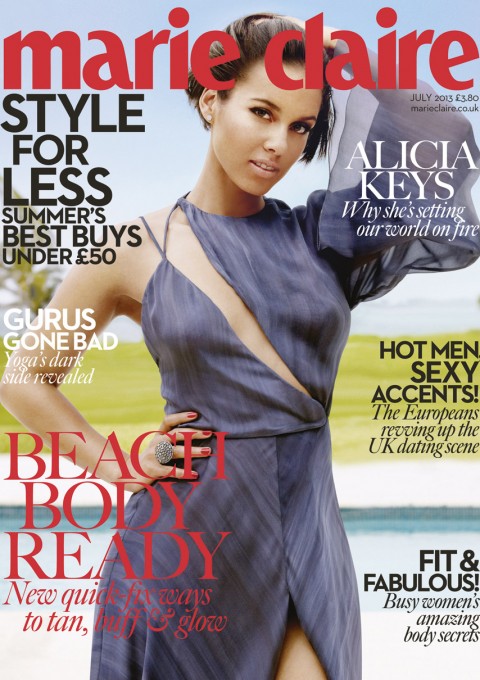 Firstly, can we just say a big "wow" because we love everything about the Marie Claire UK July cover! From the choice of star, to the outfit, to the shot, to the backdrop – all of it!
So Alicia Keys has been chosen to front Marie Claire UK's July issue, and we think it's about time this ultra-talented songstress got some fashion glossy recognition. Alicia looks sensational in each and every one of her editorial pictures, and from the sneaky snippets we read, her interview is pretty hot too! She opens up to Marie Claire about her foray into directing, motherhood, and of course, her husband Swizz.
"I think we've taught each other a lot," she said of her hubby. "He's taught me to live more fully and I think I've taught him to live more deeply.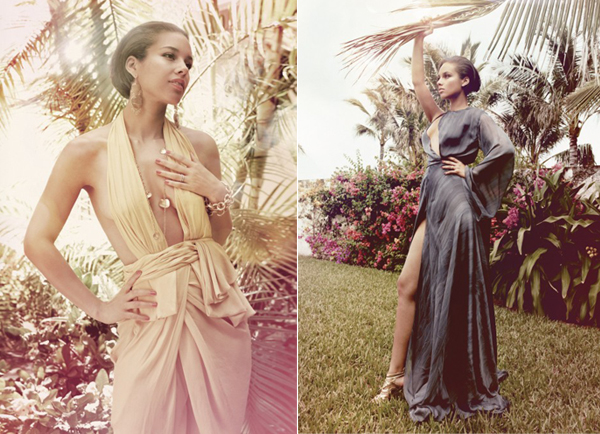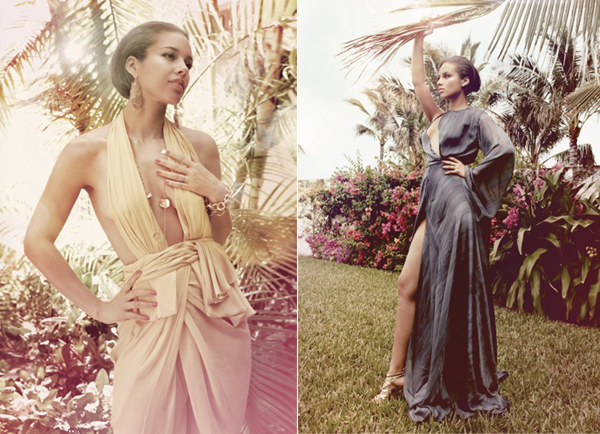 "Swizz will have the fastest car, the biggest jewellery, the loudest jacket; everything with him is really over the top. I used to see him and think, 'he is so annoying'.  You have to speak up. To say, 'I don't like that, it's not cool, don't do that to me', but it's not easy, especially with people you love.
"I think getting older has made me evolve in a lot of ways and made me more relaxed about saying how I feel, no matter what."
We definitely need to read the rest of this interview! Marie Claire UK's July issue hits newsstands tomorrow!