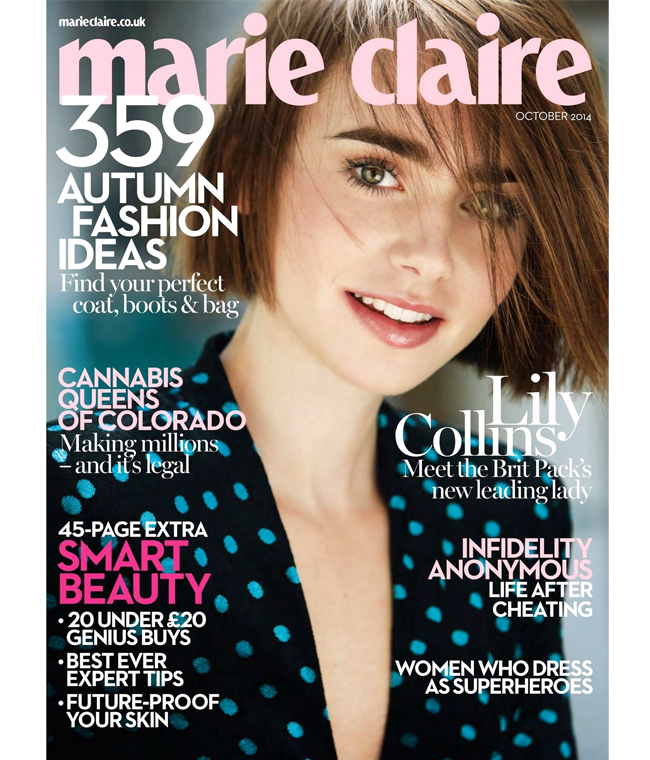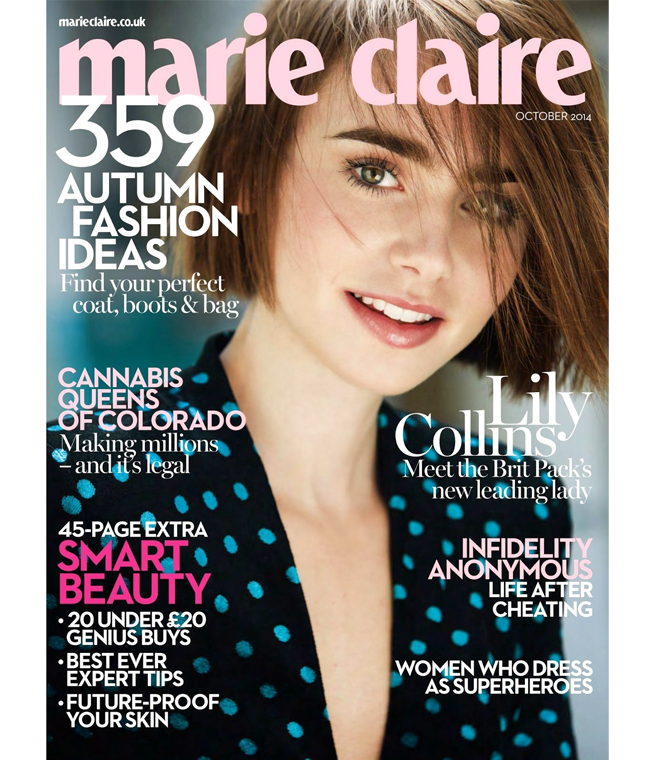 The gorgeous rising star that is Lily Collins has landed the Marie Claire UK October cover – and we have to say that we love the natural-looking shot so expertly captured by David Roemer.
The photographer shoots the 25-year-old actress in some utterly stunning pieces from Emilia Wickstead, Christopher Kane, Giles, Valentino, and more.
Although Collins is a popular surname, you'd be right if you think she had some sort of relation to Phil Collins, as she is in fact his daughter. Don't for a moment think that he is the only reason she is successful though…
"When I first met with agents I was asked, "Well, what makes you so special? Everybody in LA is a cousin or a daughter of someone'," she said.
"At the beginning, that was the most interesting thing about me. Now I've done eight films, it's an afterthought. I get kids who say, 'Oh, I love your movie, but my mum loves your dad.' It's really nice to be able to share that with him, but it doesn't define who I am career-wise."
We'll say! You can read the rest of the interview – where she also talks about the pressures surrounding Kristen Stewart and other actresses her age – in the Marie Claire UK October issue – out now!