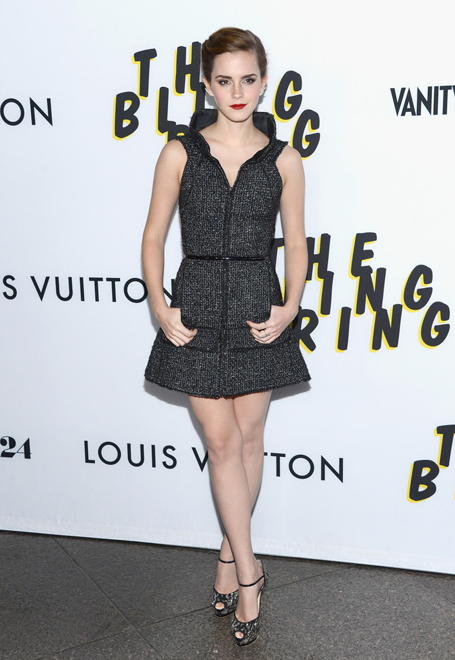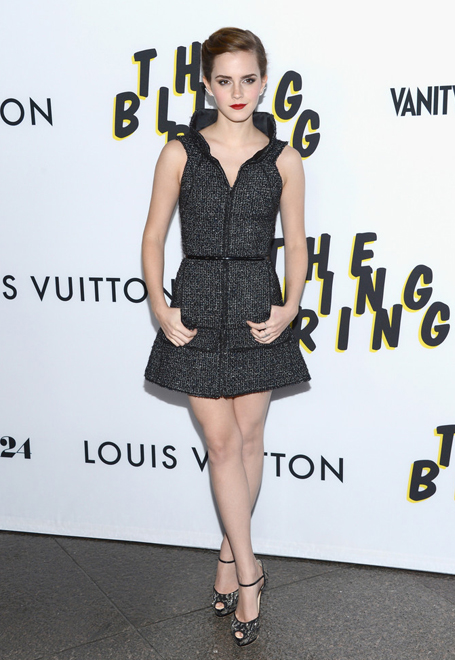 We can't get enough of Emma Watson's red carpet looks these days. It might have something to do with her short bob slowly but surely growing out, or it might just down to her personal style evolving – either way, whatever it is, it's working!
The 23-year-old actress is no stranger to wearing Chanel on and off the red carpet, but we think this is definitely her finest, chicest Chanel look yet. She rocked up to the LA premiere of her film The Bling Ring wearing a stunning tweed Chanel dress from the autumn/winter 2013 collection, with an exaggerated collar and visible zip.
She accessorised with minimal accessories, covetable Giuseppe Zanotti peep-toe heels, an intricate braided bun in her hair, and a slick of Chanel-approved bold red lippie. Plus, is it just us, or does Emma have the most perfect porcelain skin you've ever seen? She might even give Dita von Teese a run for her money… flawless!