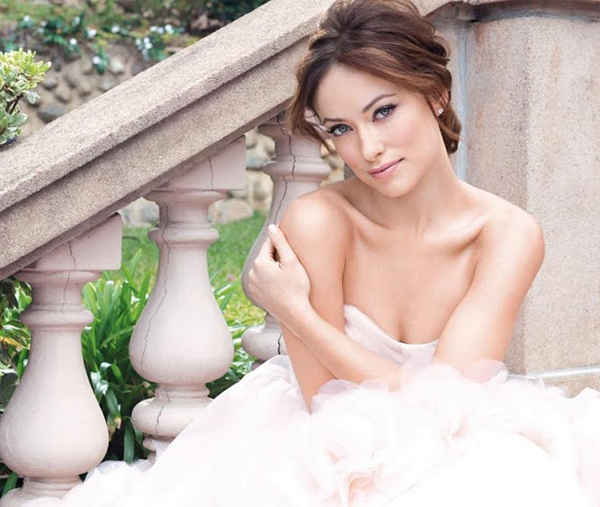 We know what you're thinking: Olivia Wilde and her Saturday Night Live fiancé Jason Sudeikis did a fine job of keeping their wedding ceremony hush hush until the big day was over… however, that's not what's going on in this pic, oh no.
Olivia Wilde is just getting some practice in while promoting Avon's brand new limited edition fragrance Amour, from the Today, Tomorrow, Always collection  – and why shouldn't she? If Kim Kardashian and Kate Middleton can wear more than one wedding dress…
Still, at least Jase has a little sneak preview of his wife-to-be in her wedding finery. We're not sure who designed the dress in the advert though, but we do know that Olivia will be floating down the aisle in a bespoke Monique Lhuillier creation when the big day comes… she said so herself during an ABC interview!
Avon's Amour fragrance retails for £14, and is available to buy right now!
[Marie Claire]