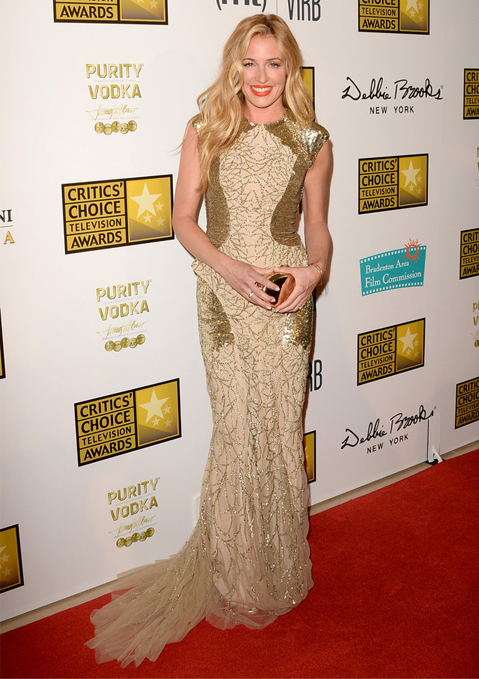 Cat Deeley is a heck of a long way away from Blighty – and we don't just mean in terms of mileage!
After all her hard work and steely determination to succeed, the British TV presenter has well and truly cemented has status as a Hollywood hottie – after all, with those blonde beach waves in her hair, she has that all-American LA girl look right down to a tee.
However her appearance at last night's Critics' Choice Television Awards in California was less beach babe and more beautiful, blingy babe, as she wowed the crowd in a glittering gold Monique Lhuillier dress from the spring/summer 2013 collection.
The dress was very close to blending in with the background and even Cat's very own hair, but we reckon the panel detailing and her vivid orange lippie rescued the look. If only every Brit who flew across the pond to "make it" had her success story!