Last Updated on 17th June 2013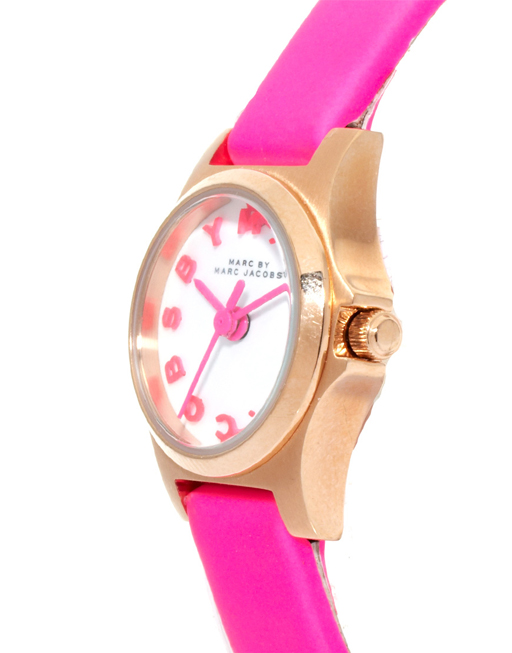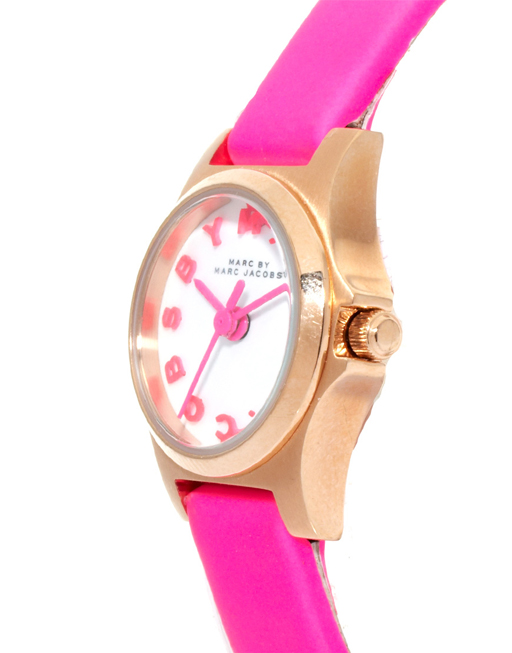 Bigger is better they say. And we do tend to agree with that theory, especially as far as the vital three H's are concerned: hair, heels and handbags.
However, small wrist accessories are making a big comeback (see what we did there?), and the Marc by Marc Jacobs Dinky Henry watch range is a prime example. Hot off the catwalks, the mini watches all feature a trendy rose gold dial, leather straps, and a very visible Marc by Marc Jacobs label on the face. We love them because they're perfect for creating that all-important layered look!
They come in pink, blue, and black, although we do have our hearts set on the pink one – check out how bright and beautiful it is! Paired with some chunky gold bangles and some elaborate charm bracelets, it's the epitome of girly perfection.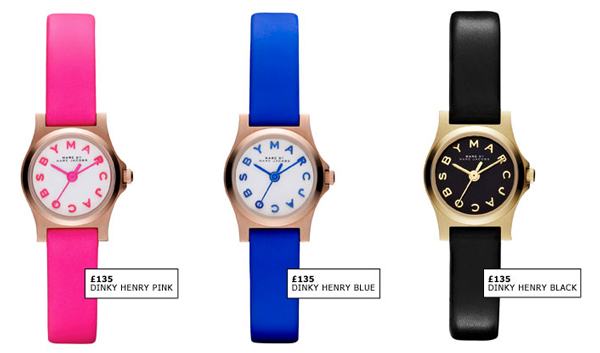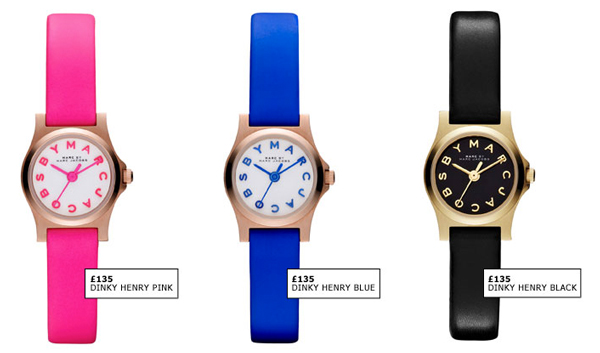 You can get your Marc by Marc Jacobs Dinky Henry watch right now at ASOS. Which colour is your favourite?