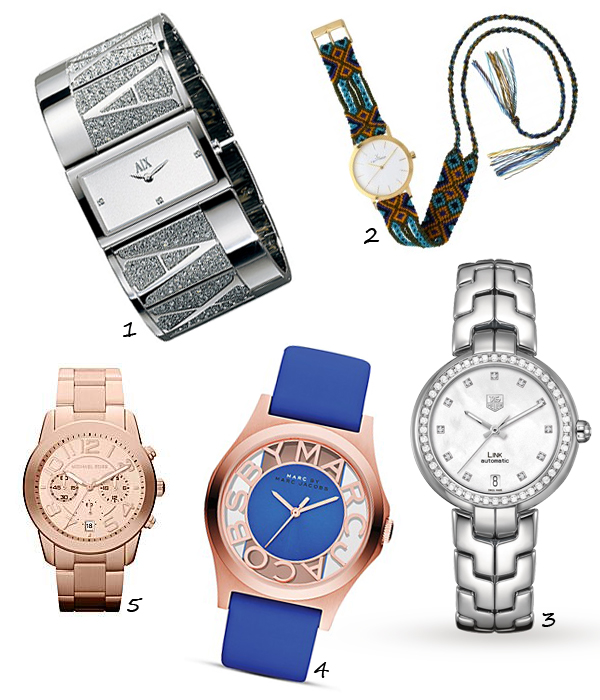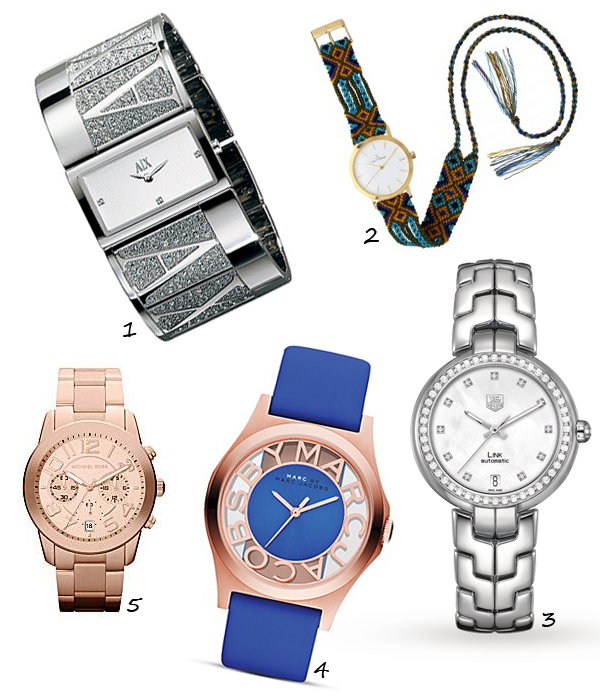 A watch is that ultimate staple accessory that never goes out of style, and is totally justifiable in terms of value for money. Can be worn alone for a serious statement or layered with various other sparkly bits of jewellery to create different looks; in a nutshell, it's a hard working, timeless (ha!) accessory and a girl (heck, even man) can never have enough.
It doesn't matter if you go big and bling, cheap and cheerful or mega-pricey but super elegant, a good watch is a trans-seasonal accessory that we just can't live without. Here are five watches that are a fashion must-have:
1. – Is it a bracelet? Is it a watch? It doesn't matter; the point is it's big, it's sparkly, it's attention grabbing, and we need it right now! Armani Exchange diamante link cuff watch, £135
2. – Toy Watch never fails to deliver as far as wow-worthy watches are concerned, and this woven wonder is no exception. Perfect watch-with-a-difference that's made for layering and multi-accessorising! Toy Watch Maya blue and orange woven watch, £125
3. – The ultimate investment and indulgence; diamonds are indeed a girl's best friend, and this stunning timepiece more than proves it. TAG Heuer Link diamond set ladies watch, £5,350.
4. – It's difficult to pick a favourite Marc by Marc Jacobs watch as he has the art of watch design down to a tee, but we can't resist this bold colour-popping beauty. Marc by Marc Jacobs Henry skeleton watch, £164.75
5. – A rose gold Michael Kors watch is the ultimate fashionista accessory; you know it, we know it, everyone knows it! Michael Kors stainless steel ladies watch, £259