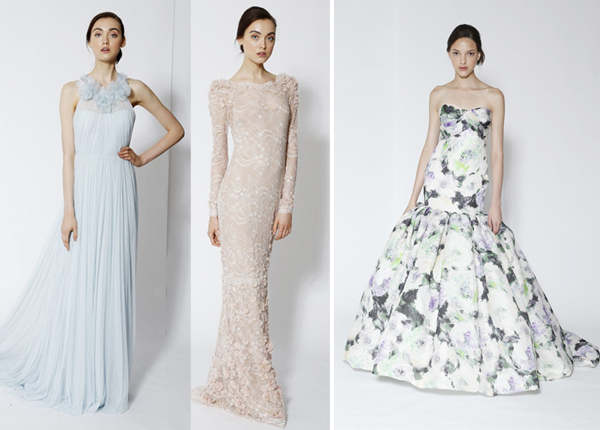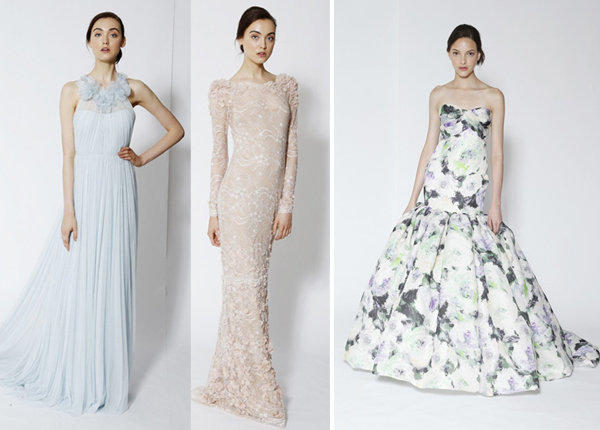 Do you relate to the "always the bridesmaid, but never the bride" phrase? And do you resent it? Well, playing second fiddle to your friend in the big white dress might not be the worst thing in the world, especially if you just so happen to be wearing a dress from (or inspired by – let's be honest) the Marchesa Resort 2014 collection.
Georgina Chapman and Keren Craig debuted an exquisitely extravagant collection that is the epitome of their Marchesa brand; soft, romantic, elegant, and with more embroidered detailing than you can shake a stick at.
Even though it's marketed as an "off-duty Princess", Marie Antoinette style collection, we think some of the pieces are fit for the finest of royalty. We would certainly be beside ourselves with excitement if Kate Middleton stepped out in one of these pieces.
Hopefully the Duchess is using her maternity leave to browse designer fashion for her next, post-baby public engagement and stumbles across this collection. (It could happen – we know she has the internet!)