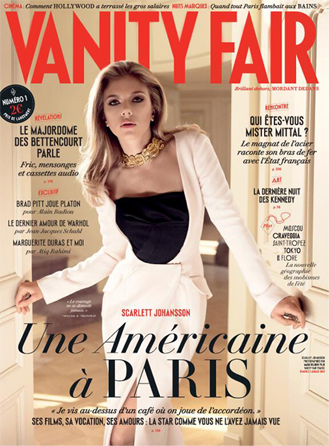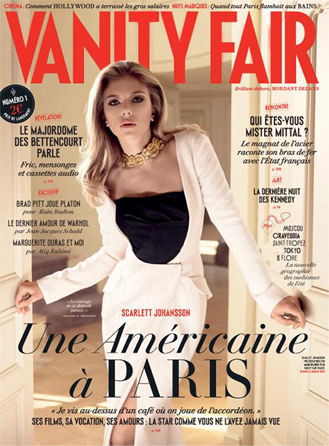 Ooo la la, what have we here, then?
Vanity Fair is expanding, and has just launched its first ever Vanity Fair France issue. And who better to help the French mag shift loads of copies than, er, American actress Scarlett Johansson?
We know what you're thinking; why didn't the magazine use a classic French icon for the cover to celebrate? It's not like there's a shortage of them – Marion Cotillard or Audrey Tautou spring to mind as excellent debut magazine cover stars.
However, Scarlett Johansson definitely has mag pulling power so we totally get why she was favoured over a more traditional famous French face. Plus the "American in Paris" phrase never really gets old, does it?
ScarJo was shot by Mark Seliger and is rocking a monochrome ensemble on the front cover, complete with a seriously fierce gold choker and a dangerous stare! We have every faith the mag's debut French issue will be a success!