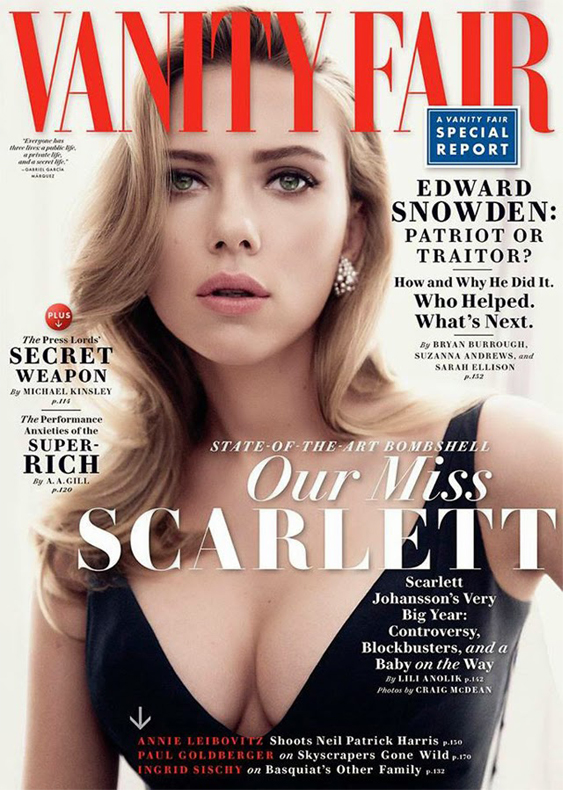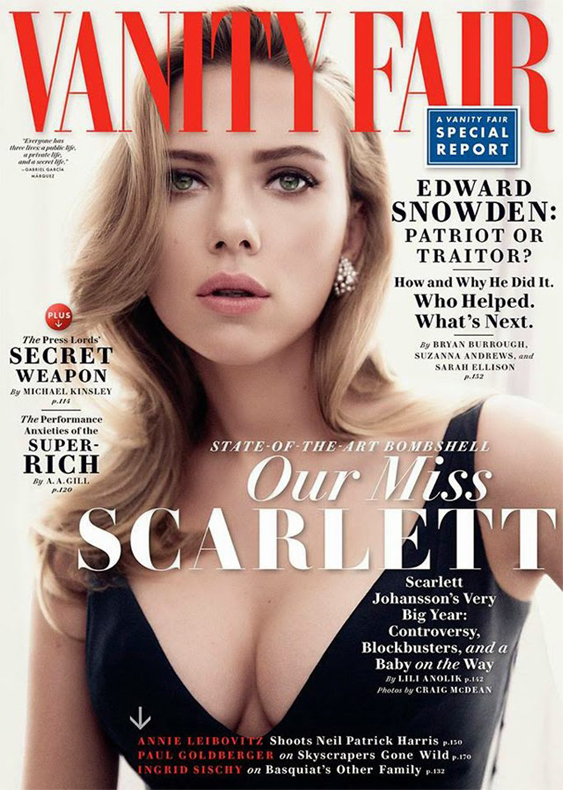 There are three very clear stars of Vanity Fair's May issue cover; Scarlett Johansson's face, and her two accessories a little further down.
Yep, ScarJo has once again proved why she is considered one of the sexiest women alive thanks to a jaw-dropping photo by Craig McDean. Anyone who has seen the actress in action on  the silver screen knows that it isn't just smoke and mirrors and tricks of the light though – she really is that beautiful. We're not jealous at all, honest!
Scarlett's interview is just as fab as her accompanying editorial pictures, especially the part about having her sartorial choices appreciated in Paris…
"The nice thing about being in Paris is that you know everybody's looking at what you're wearing: You have an audience, you know? New York is about street style that's functional. A Paris look is not functional," she said.
"It doesn't matter if your shoes are comfortable. Here in New York you can still wear your Nikes. In Paris you suck it up. You hobble around. Although my girlfriends in Paris and I decided we're adopting the trend of athletic streetwear cause we got sick of it. I was like, 'I am sick of not feeling my big toe after two hours of dancing!'"
Just when we thought we couldn't love the girl any more! We think ScarJo would look just as amazing in her Nikes as she does in her highest heels, don't you?
You can read the rest of her interview in the Vanity Fair May issue.