Last Updated on 19th October 2013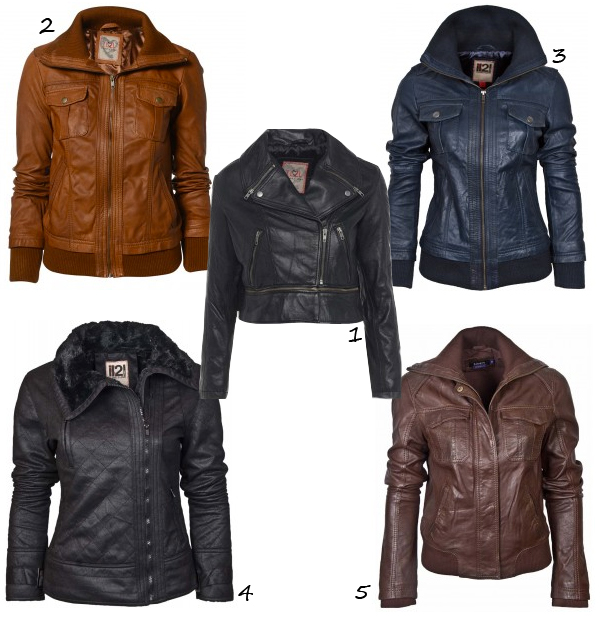 If you're slapping on the after sun lotion to nurse your lobster-coloured skin courtesy of the hottest weekend of the summer so far, then we know that jackets are going to be the last things on your mind. Especially ones made out of leather. However, IL2L.com is having a mega sale on leather jackets right now, and we can't afford to wait another day just in case they get snapped up by someone else.
IL2L specialises in leather jackets, so you know you're onto a winner as soon as you type the URL into your internet browser address bar. Look at us, getting all technical. Here are five of the best leather jackets on the il2l.com website… and believe us when we say narrowing them down was a toughie!
1. Cropped tops and tees are all over the high street right now, but that's not where the trend should end. The "less is more" mantra applies for leather jackets too, and this cropped badboy is a perfect example. IL2L women's cropped leather asymmetric biker jacket with tassels, £99.99
2. This leather jacket looks like it came straight off a Clint Eastwood Western; you too can have cowboy style in this gorgeous leather jacket, and it won't cost the earth either. Result! IL2L women's whisky leather bomber jacket with a deep knitted collar, £74.99
3. If you want a leather jacket to wear with your black skinny jeans or leggings but aren't a fan of the all-black, Bad Sandy from Grease look, then this leather jacket offers your outfit the perfect break of colour. An unusual shade that is sure to turn heads whatever the occasion. IL2L women's navy leather bomber Jacket with a deep knitted collar, £74.99
4. A classic leather jacket with a faux fur twist; don't compromise your warmth for tough, edgy style when the weather gets colder, as this leather jacket that comes with a faux leather collar is the best of both worlds. IL2L women's faux fur jacket, £49.99
5. After a vintage looking leather jacket that looks like it costs hundreds of Pounds but is actually super-affordable? We think you've found it in this beautiful brown beauty! Barneys Originals leather bomber jacket with oversized collar, £89.99