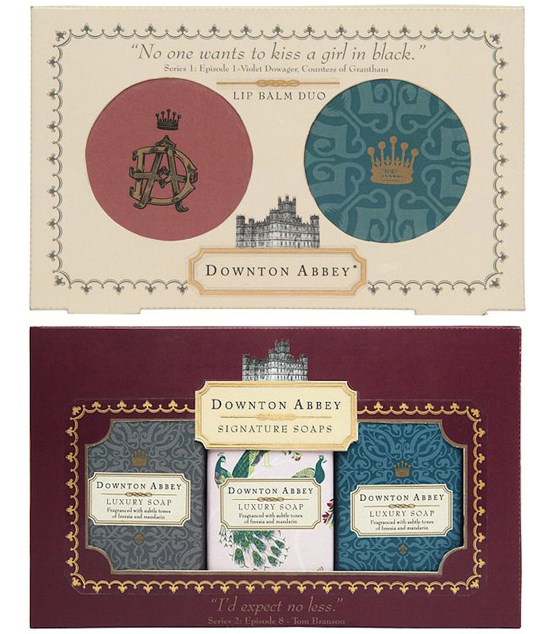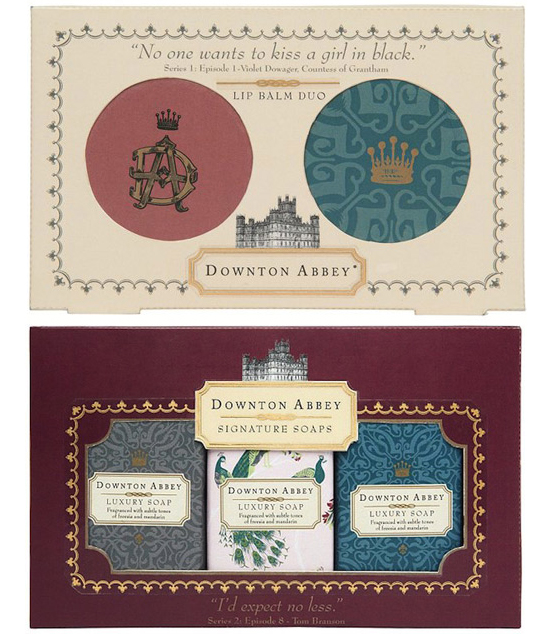 We are counting down the days til October for two reasons. 1: the return of Downton Abbey. And 2: the launch of the Downton Abbey cosmetics line!
Put the fake tan down and embrace your Edwardian-style porcelain skin – the 10-piece Downton Abbey cosmetics range (complete with memorable quotes from the show, natch!) will sell exclusively in Marks and Spencer from October 12th to coincide with the premiere of Season 4.
And if you think this is just another budget cosmetics range with a famous name attached to it, you should think again..
"Every single product design comes to me for personal approval so we don't bastardize the brand," said executive producer Gareth Neame.
"We're selective about what we do. Fastidious. But it is a show for Middle America, for Middle Britain. It's not an opera or a Merchant Ivory film or something," he continued. "It's getting massive audiences around the world – and there is a market for people wanting to possess something of that identity."
The show's executive producer is also behind a clothing line that we told you about a few months ago, but there's still no official word on when that will be launching yet. Keep your eyes peeled!
Are you looking forward to the Downton Abbey cosmetics range?