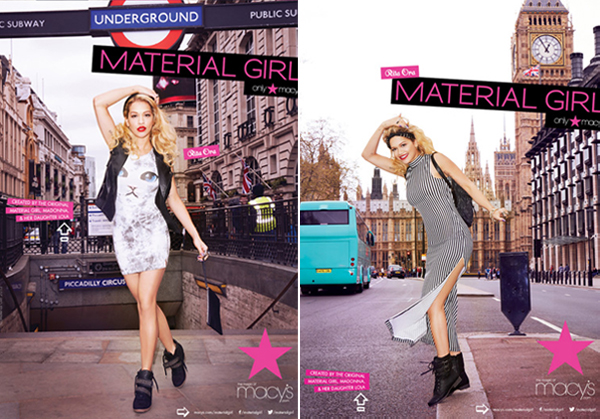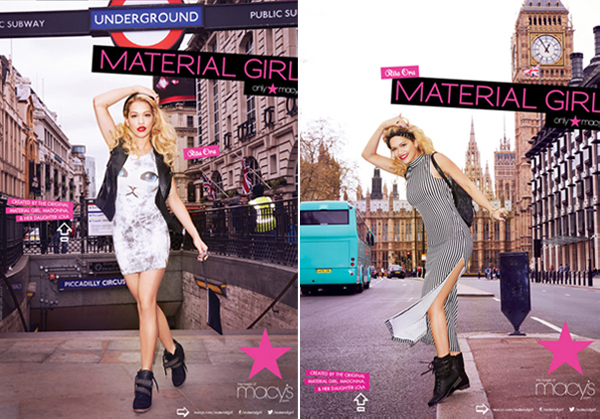 Yesterday we treated you to a very sneaky peek at Rita Ora's debut Material Girl ad campaign, and now it's time to check out the full campaign in all its glory. That also means a behind-the-scenes video, interview, and more pics than you can shale a stick at! Hooray!
"Material Girl is so good because it's easy to get a hold of – at Macy's – and it's affordable which I love," Rita explained.
"And what Material Girl means is just so much more than just a girl. It means fashion. It means confidence. It means belief and inspiration and freedom to really express yourself. Material Girl as a brand is that I don't really think it follows trends. We make trends."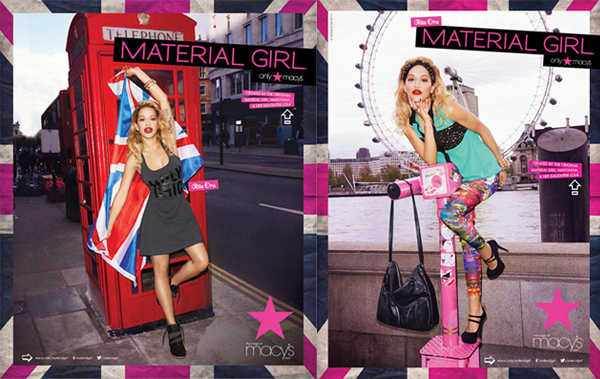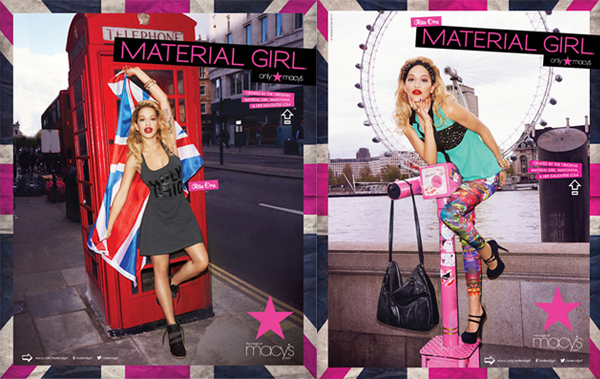 All this obsession with London and Britain (getting British faces to front the line – first Kelly Osbourne, then Georgia May Jagger and now Rita Ora) makes the whole thing a little bittersweet – we love how the brand is embracing our country and city, but we don't love the fact that Macy's doesn't ship to the UK. Will Madonna and daughter Lourdes expand? Watch this space!
We love the ads and stand by what we said yesterday: Rita Ora really is the perfect face and body for the brand. Do you guys love it as much as we do?