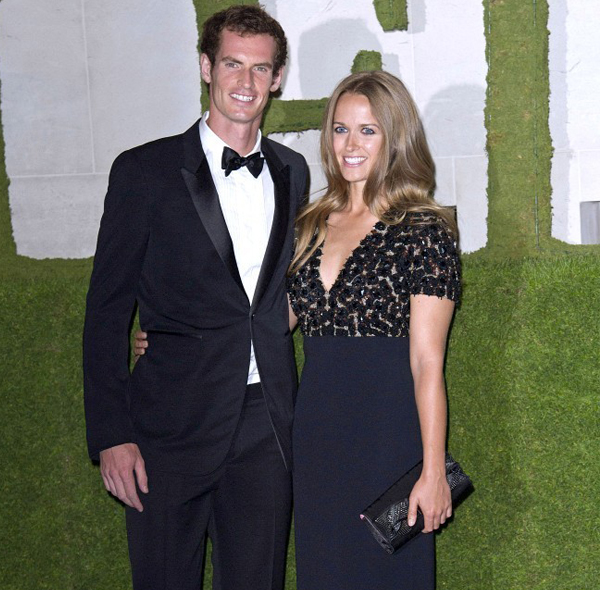 Are Andy Murray and Kim Sears the new Tom Sturridge and Sienna Miller? Meaning: are they the next real-life British couple to pose for a Burberry ad campaign? If we are to believe the Daily Mail, the answer is a big fat yes!
"Andy may not seem like the obvious choice for a fashion campaign, but he has proven he can scrub up incredibly well," a 'source' reportedly told the newspaper.
"He is in great shape and has that great bone structure which Burberry loves. Kim is gorgeous and has amazing hair."
All very true statements – and the fact that the couple of the moment both wore Burberry for the Wimbledon Champions' Ball last weekend (pictured above) definitely helps the validity of the rumours.
Burberry has refused to comment on the rumours, but we'll keep you posted if any new info emerges. Do you think Andy Murray and Kim Sears would make good Burberry ad campaign stars?