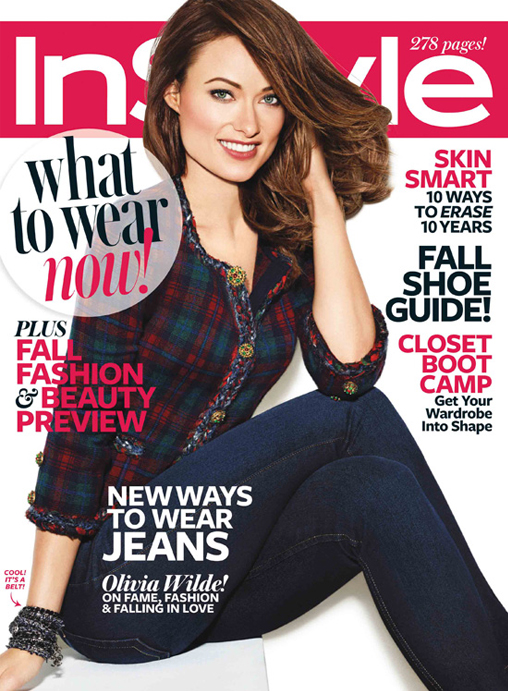 InStyle US has gone stripped back and natural, tapping gorgeous actress Olivia Wilde for its August 2013 issue. This just goes to show that you don't need your cover stars to flash the flesh and overdose on sparkle for an attention-grabbing cover! In fact, a Chanel jacket and Guess jeans will pretty much do the trick. See above for proof!
Olivia posed for a host of stunning pictures, and also opened up about her fiancé Jason Sudeikis, her bridesmaids, her confidence, and her sartorial choices of the past.
"I'm pretty comfortable in my own skin," Olivia told the mag. "I'm not the neurotic type. I don't think there are things lurking everywhere to destroy me. I live pretty much in the present."
"I used to dress like bluesman John Lee Hooker, with wide-collared polyester shirts and corduroy suits. Boys were my role models back then. I have the torso of a tall woman and the lower body of a short woman. Who knows what evolutionary purpose I've been made for? People always told me I had nice eyes, so I accentuated that."
InStyle US's August issue is out right now; will you be adding it to your magazine collection?