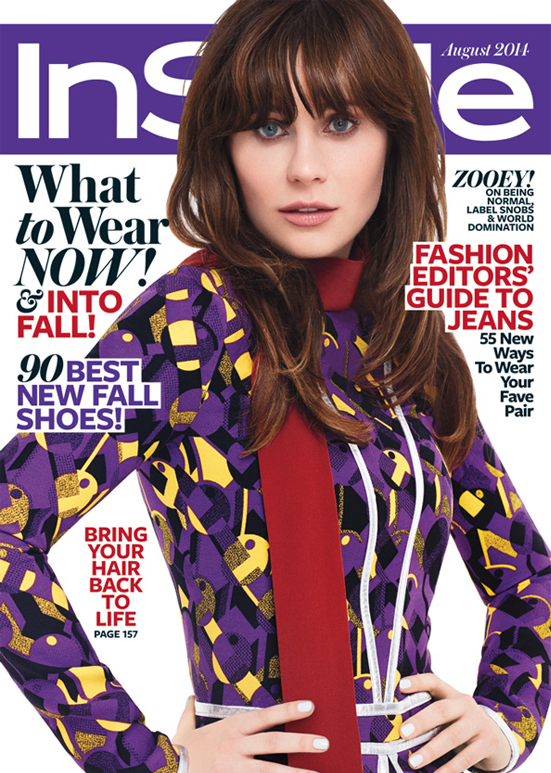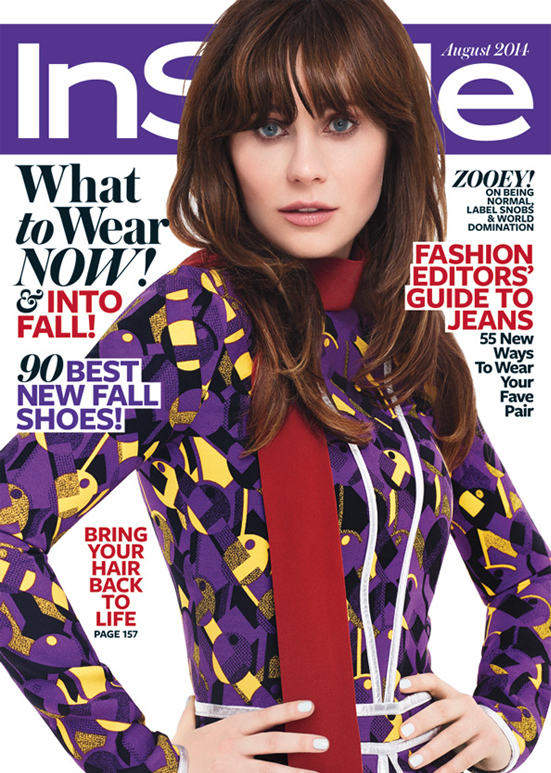 You'd think fans of a singer or actress would be thrilled to see their idol's face splashed on the front of a magazine cover; but not Zooey Deschanel's fans.
The main issue isn't with the New Girl actress being on the InStlye US August 2014 cover, it's actually to do with how much she has been Photoshopped. Perez Hilton writes that she bears an uncanny resemblance to Oscar-winning actor and 30 Seconds to Mars frontman Jared Leto, and we can't help but agree with him.
The 34-year-old actress teased her fans with a picture of the cover on her Instagram account, which prompted them to react in the way that they have.
@amandaframpton: "Poor Zooey! This photoshop BS is out of control. You guys should be ashamed."

@bernadette_schendina: "OMG you're kidding — she do not even look a bit like zooey !!!"
We think it's sweet how her fans are defending her natural beauty and aren't fooled by all the work she's received in post production. Where do you guys stand? Is the image as bad as people are making out?
The InStyle US August issue hits newsstands on July 11th in case you want to snap it up in the hope that the rest of the pictures are less Photoshopped, and of course to read her accompanying interview which we bet is going to be as candid and humorous as ever!