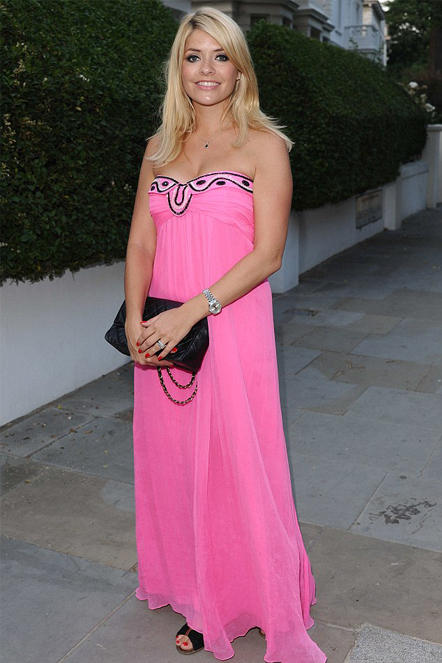 If you ever wondered what a grown up real life Barbie would look like on a hot summer's day, may we refer you to this picture of Holly Willoughby?
The breastily-blessed (erm, that's definitely a word and not something we just made up, honest!) TV presenter rocked up to the ITV summer party in West London yesterday, looking like a blonde bombshell and Barbie all rolled into one.
The hot pink colour of her gorgeous maxi dress was perfect for the sunshine that London is currently gifted with, and it offset her golden tan and blonde hair perfectly.
Even though we an tell she chose her black accessories to complement the black beading detail at the top of her dress, we think they taint the summery vibe of the rest of her outfit, and would have preferred some nude or white coloured ones instead.
However, shoes and handbag aside, Holly was summer-party-perfect!