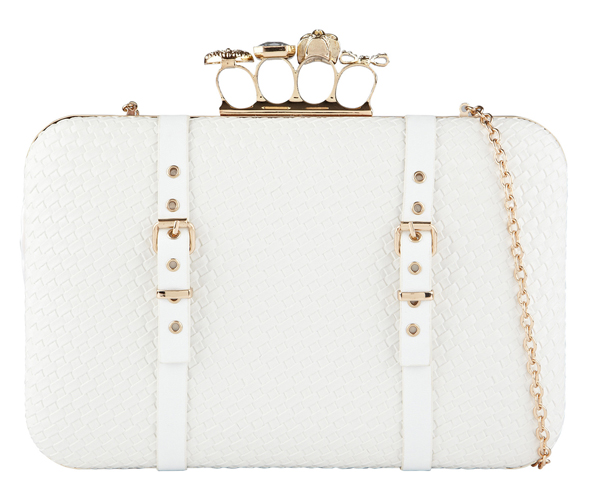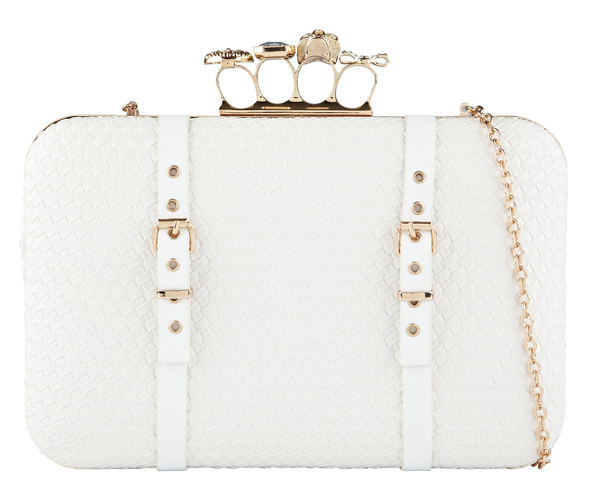 For a cute little clutch that's simple, classy and will keep you looking gorgeously sophisticated, look no further than this chic Zapanta clutch bag by Aldo.
The summer white tones and the metallic gold detailing create a super seasonal hue combination that will easily accessorise most outfits and will prove to be invaluable for many occasions.
The fabulous kick-ass diamante encrusted lock closure sprinkles a speck of super sparkle and will instantly draw passing eyes to your must-have fashion addition.
The clutch could even be easily mistaken for an Alexander McQueen creation as it features the almost identical iconic skull element that is a staple feature of the brand.
We say this item is a total style steal, not only looking like a top designer imitation and being bang on trend this season, but also being readily available on our great British high street.
Oh, and just when you thought it couldn't get any better, we were super excited when we realised this Zapanta clutch bag is in fact on sale. £45 reduced to £29.98 – 'nuff said.
Zapanta clutch bag, £29.98, Aldo