Last Updated on 25th July 2014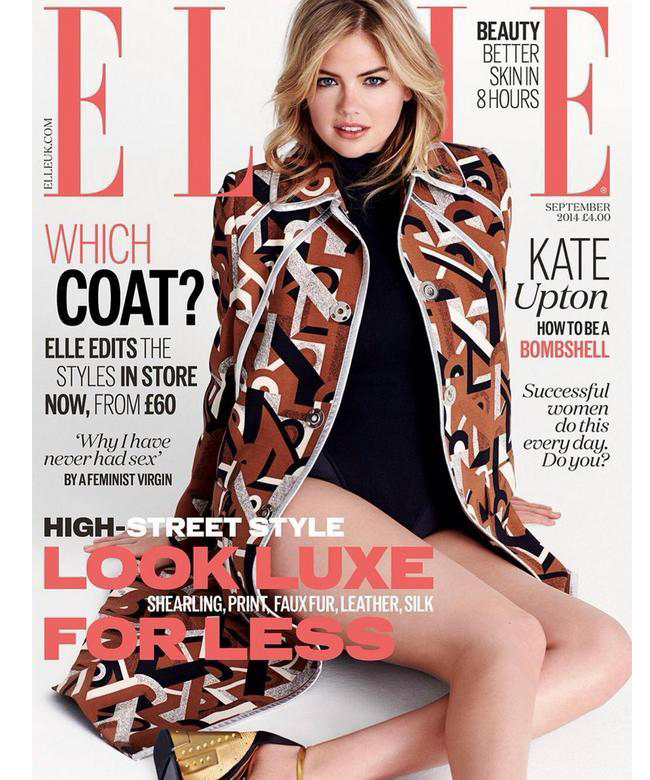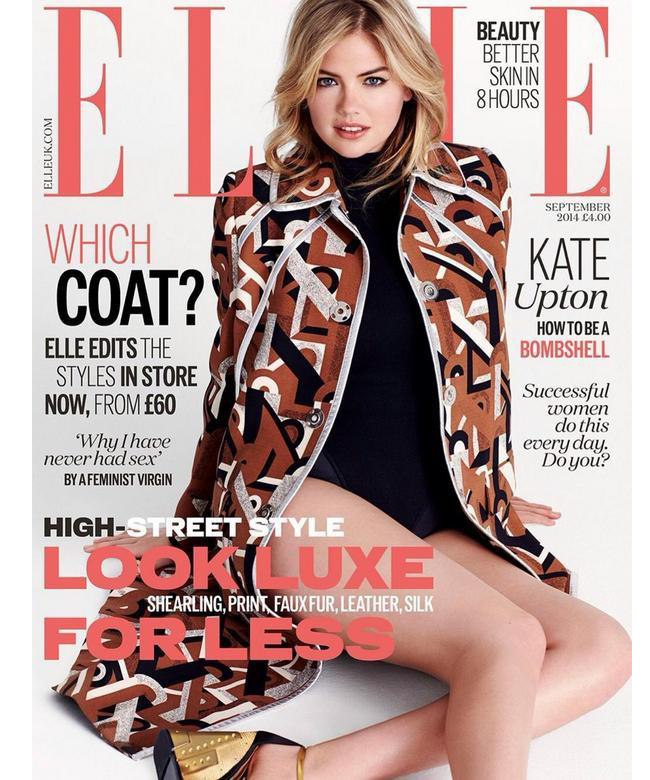 And so it begins!
The very first of the September issue covers has made its way onto the world wide web (God bless the internet!), and it's none other than supermodel of the moment Kate Upton posing pretty for Elle UK. Well deserved, Kate!
The former Sports Illustrated model is rocking a stunning Prada coat on the cover, which definitely softens the summer to autumn transition blow. We are totally okay with putting the bikinis away for another season if it means we can bring the stunning autumn/winter coats out. Do you agree?
Inside the mag, Kate models some killer threads from the likes of Christopher Kane and Burberry, among others, and opens up about her modelling – including her epic body transformation…
"When I first started modelling, I was a normal catalogue model," she told the mag. "Then, I became a woman, and I was really excited about becoming a woman. Because I'm from Florida, it's all about being in bathing suits. It's a different view of beauty there. You are ugly if you don't have a curvy body. And I didn't have one, and then I got one, and thought, 'Yessss!'"
We would also think "Yessss" if we had her body too! The Elle UK September issue is out on August 1st so make sure you head to your local newsagent and snap it up fast. Don't be alarmed if you have to fend off a few men for the last copy, either.