Last Updated on 5th August 2013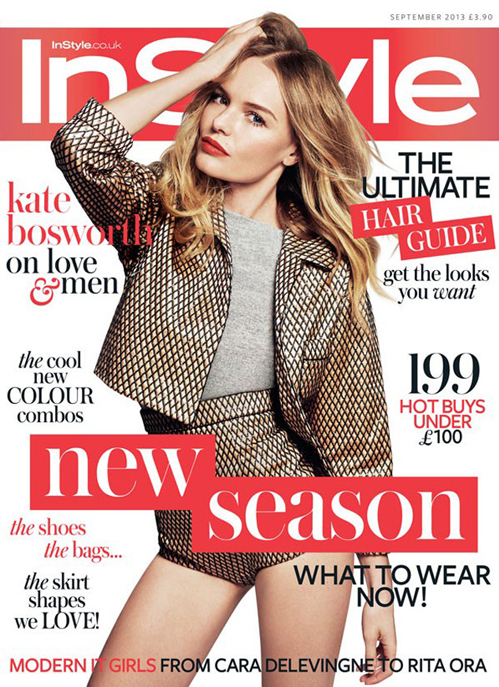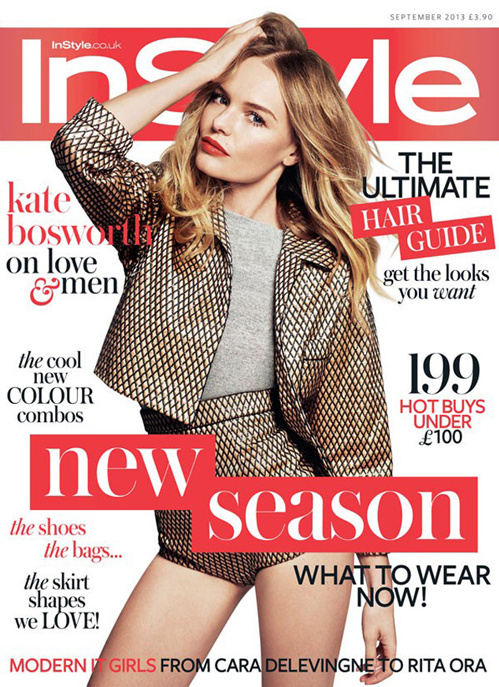 And now it's time to check out another one of our favourite September covers…
InStyle UK hit the nail right on the head when it snapped up Kate Bosworth for the prestigious September issue. Just look at the cover image above for proof!
Kate was photographed by Cedric Buchet, and can be seen rocking a number of high fashion clothes from the likes of Valentino, Marc Jacobs, Miu Miu and more. And of course her interview is just as powerful as the pictures themselves, as she talks to the mag about her upcoming nuptials, her fiancé Michael Polish, and bidding farewell to her twenties…
"There's not been one female I've spoken to who has told me their twenties were easy," she said. "Everyone talks of how difficult your teens can be, but the rough and tumble of your twenties is a bit of secret.
"In one sense it was a whole lot of fun but I felt confused and I like I was going through growing pains a lot."
You can find out more in InStyle UK's September issue and by heading to the website for a sneaky behind-the-scenes look at Kate's photoshoot.