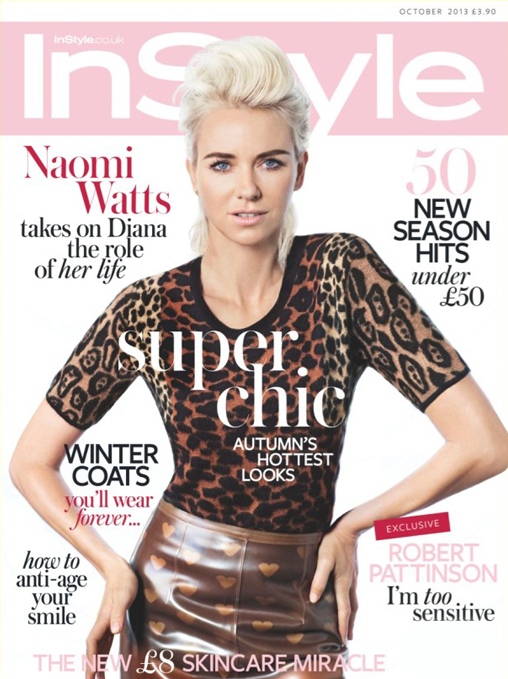 Naomi Watts has scored InStyle UK's October cover, looking rather luscious in a leopard print Burberry top and an edgy, gravity-defying quiff.
Although she looks fierce and fearless on the cover, the 44-year-old actress couldn't be more petrified about portraying Princess Diana in her new film, Diana.
"More than twice I thought about not doing this," she said about the movie. "I said no before I said yes just because taking on that challenge is a massive one. There were weeks of deciding, and then I said, 'God I don't like the idea of anyone else playing that role.'
"Of course, people are going to jump to say, 'She's not tall enough; she doesn't have the nose, the look, the voice…' all those things. But once I got past that, I liked the idea of the challenge."
InStyle's October issue is out right now so be sure so pick it up to read more of Naomi's interview and see more pics.