Last Updated on 8th August 2013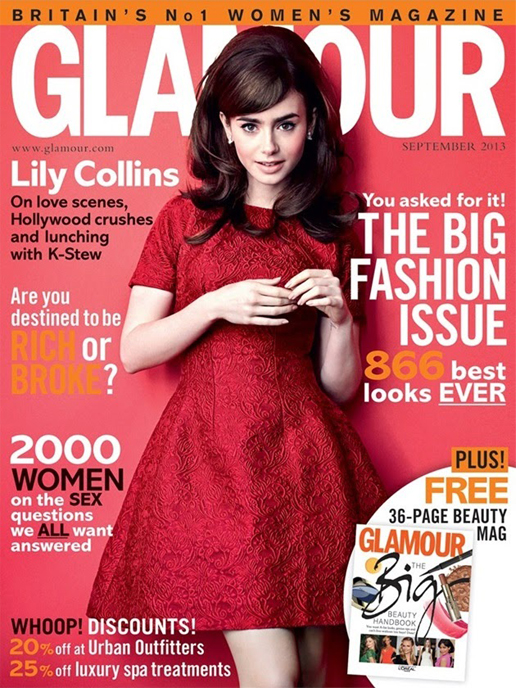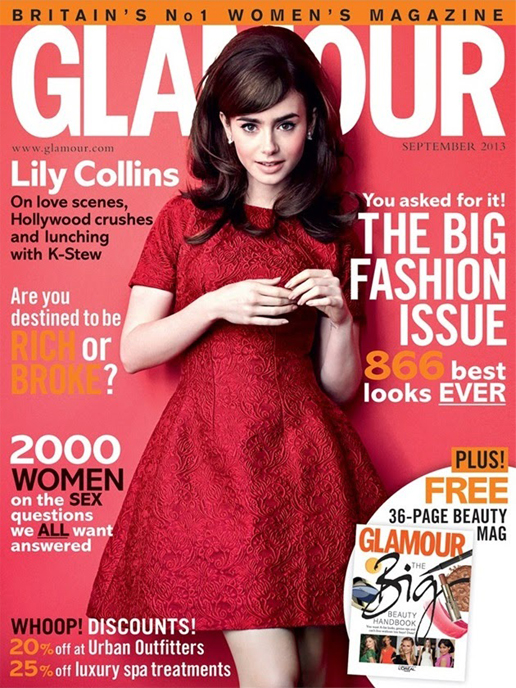 Aw well if it isn't Lily Collins posing up one almighty storm on the cover of Glamour UK's September 2013 issue!
Lily is no stranger to gracing the cover of the magazine, as she posed for the US version of the mag just a few months ago. Click here to refresh your memories and heck the shoot out in all its glory.
This time around, Lily opens up about a host of different subjects, from her Hollywood crushes, to lunching with Kristen Stewart, to her The Mortal Instruments: City of Bones co-star and boyfriend Jamie Campbell, and more. We especially loved her comparisons between life in London and Los Angeles…
"People always ask if I feel more American or British," she began. "The truth is that I love the way of life, the humour and the fashion in Europe. I love the tea and the food. I feel at home when I'm back here: I feel like little Lily again.
"I love the casual, comfortable chic of LA. But at the same time I get to dress up a lot more when I'm in London. There's this funky, fresh, young vibe there and people can be very chic in either a very put-together way or a grunge way. People are who they are and I like that."
We like that too, Lil. You can read the rest of Lily's interview and see more pics from her editorial shoot in the September issue of Glamour UK – out now!