Last Updated on 8th August 2013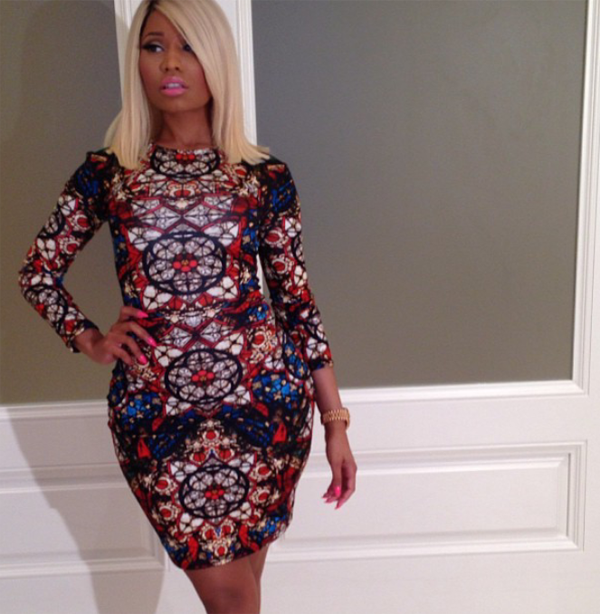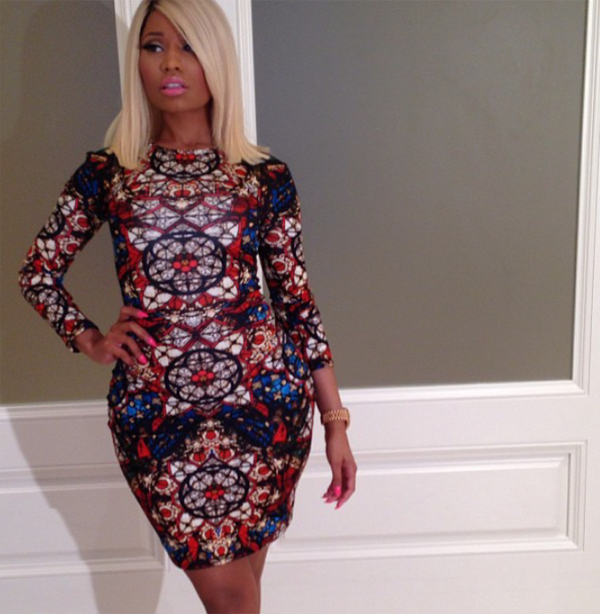 Celebs and their addiction to posting selfies on their social networking sites sure do make our job a heck of a lot easier.
Style stalking has never been so simple as the celebs bring their looks straight to our computer screens, which means we can pass judgment on their outfits the second they debut them without leaving our office chairs.
Nicki Minaj is the latest celeb to grab our attention with a picture she posted on Instagram, as she looked simply stunning in an Alexander McQueen stained glass print dress from the latest pre-fall collection.
Her bright pink lipstick and matching nails were perfect for that colour clashing yet complementary vibe, and her minimal accessories (bar a chunky gold bracelet) ensured all the attention remained on her intricately detailed dress.
A fairly understated look a far as Nicki Minaj's usual outfit choices are concerned and we absolutely love it! From head to toe, her Minajesty looks flawless!