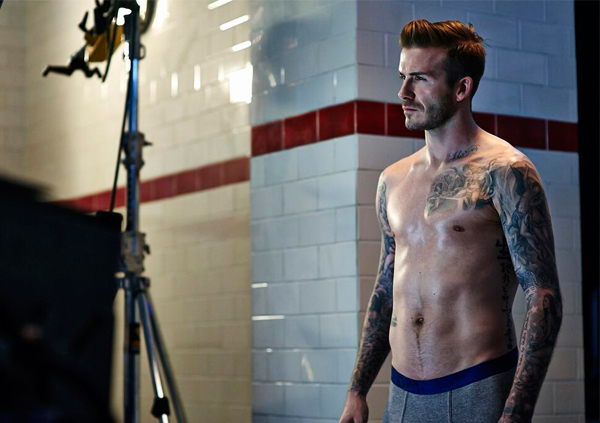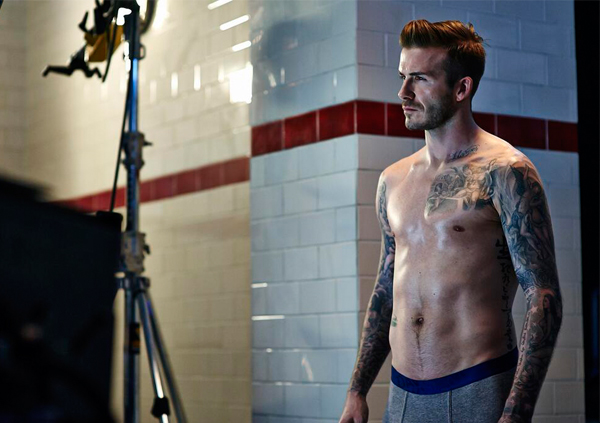 We've got Monday out the way for another week, so we know that things can only really get better. And speaking of things that get better…
David Beckham has got his kit off is back for H&M's brand spanking new autumn/winter 2013 ad campaign images, and if the sneak peeks we have here are anything to go by, we think they might just be his best ones yet! Like a fine wine, David Beckham just gets better with age!
Flexing his God-given muscles in an old-school East End changing room, Mr Victoria Beckham shows off his impressive collection of tattoos as well as the thing he's actually there to promote: his David Beckham bodywear range! (We just thought we'd remind you, as it's quite easy to lose focus!)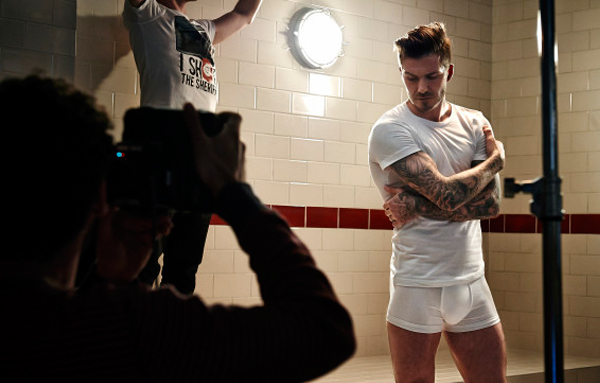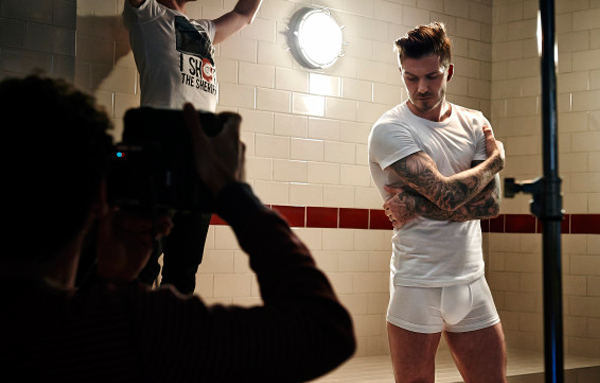 "I love the heritage athletic style of the new pieces in my Bodywear collection at H&M," Beck said about his new range. "The vests, pyjama pants and raglan sleeve tops are already like wardrobe favorites for me that I know I'll wear all season long. It was great to shoot them in an old-fashioned East End changing room. It was like I had gone right back to my roots."
N'aaw! If two seriously smokin' pics of the footballer aren't enough to get you hot and bothered on a Tuesday morning though, then we think the 47 second behind-the-scenes video of Becks preparing for his shoot will do the trick. Enjoy!
http://youtu.be/5OOdCJrOrQ4