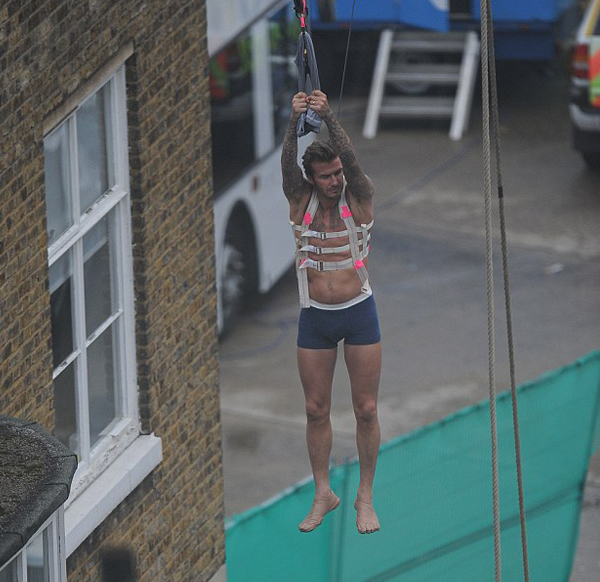 David Beckham's at it again – getting most of his kit off all in the name of fashion.
Goldenballs is back for H&M, this time taking to the roof of Brick Lane's Old Truman Brewery in London for the filming of his new bodywear ad campaign.
"David Beckham has begun filming in London. It is for a new H&M collection," a spokesperson for the Swedish retailer told the Daily Mail.
"We are very happy to continue the collaboration with David and are looking forward to launching a new collection and campaign in February next year. Closer to launch we'll reveal more details about the new campaign and collection."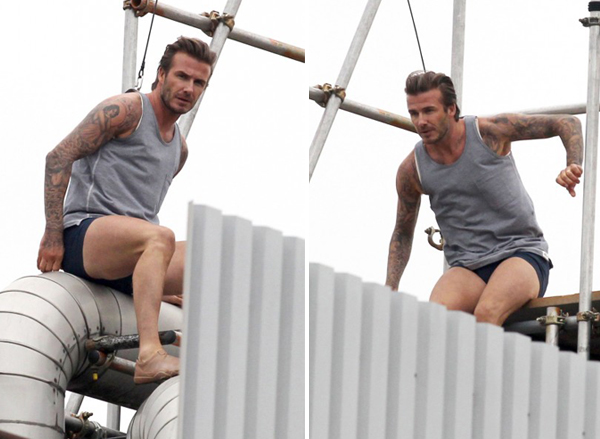 Ooh, the teases! Still, it's David Beckham in his undies, how many more details could we possibly need? We think we get the gist! We don't mind taking a little longer staring at the pics to figure it out though… all in the name of research and all!