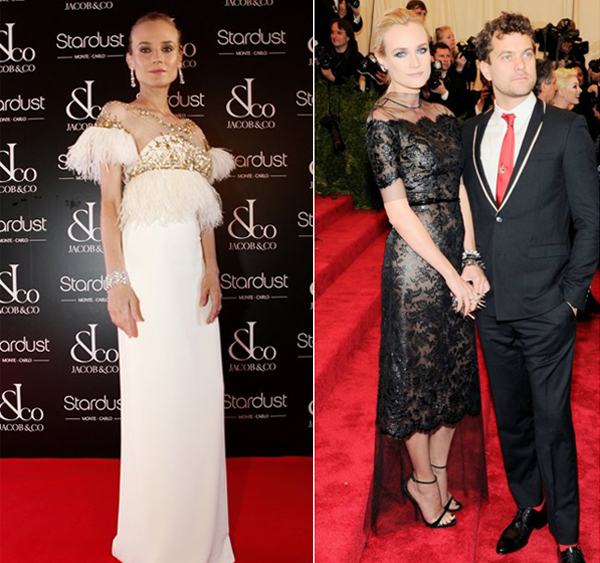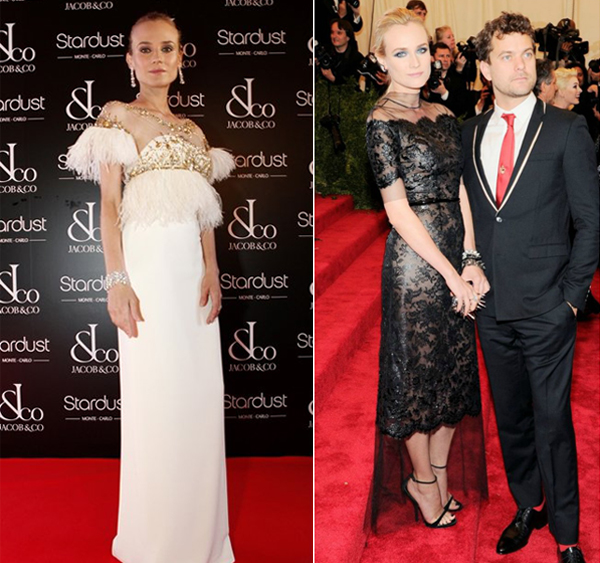 There aren't enough hours in the day to rave about Diane Kruger's style. The woman just never gets it wrong!
So great is our love of Diane Kruger's style that we couldn't possibly narrow down our five all-time favourite looks without chaos in the office, so we thought it would be an easier feat to narrow it down and focus on her sartorial triumphs of this year. Easier said than done due to aforementioned flawlessness, but this is what we came up with:
1. – Diane is looking just like the Greek goddess she portrayed when we first started falling in love with her in back in Troy, which probably explains why we are obsessed with her in this Marchesa dress. The face that launched a thousand ships for sure!
2. – We wondered how Diane would incorporate the punk theme of this year's Met Gala into her outfit, and we were pleasantly surprised with the results when he turned up in this Chanel dress complete with semi-pink hair! Goth + glam = gorgeous!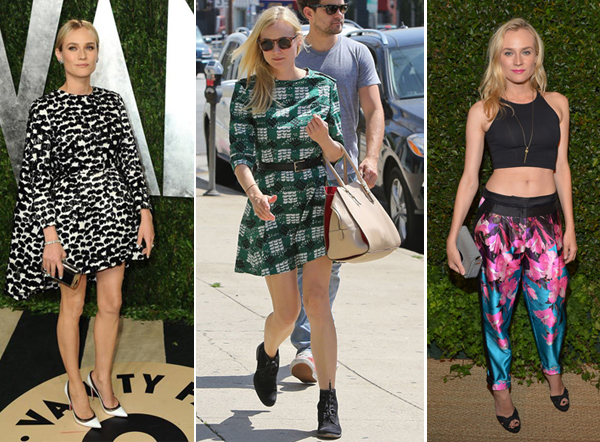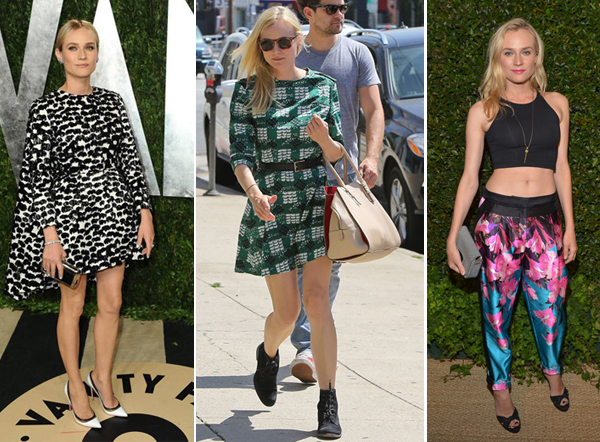 3. – When you have legs like Diane Kruger, you know you're doing yourself and the rest of the world a favour by getting them out. The Oscars may have been about the recipients of those golden accolades, but a Giambattista Valli clad Diane owned the Vanity Fair Oscars party !
4. – The sidewalk is indeed Diane's catwalk… she doesn't let a little thing like not being on a red carpet stop her from bringing out the sartorial big guns. We love her off duty Marni street style!
5. – It isn't just Diane's perfect pins we are envious of – her toned tummy unleashes our inner green eyed monster too! This Prabal Gurung look is also proof that you don't need a dress to look feminine, chic and ultra glam. Diane works those trousers like a true champ!