Last Updated on 4th September 2013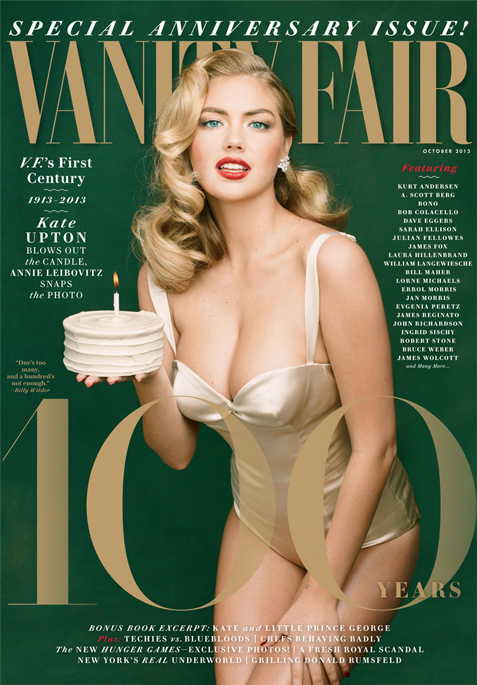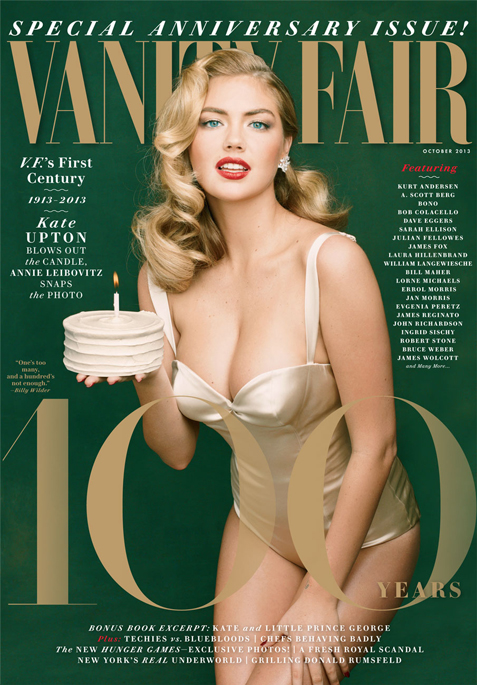 Firstly, congratulations to Vanity Fair, who has been going strong in the magazine world for 100 years!
And to celebrate such a milestone, the magazine decided to pay tribute to the first ever issue by enlisting the help of Annie Leibovitz and Kate Upton to recreate the first cover. What do you think of their efforts? Kate looks like a real Marilyn Monroe, doesn't she?
Kate is looking incredible on the cover, but she told the mag that she hasn't always received praise on her appearance which can be quite hard to believe when looking at her…
"I'm not going to name names, but one agency told me, 'You're too American, and everybody knows American women are lazy.' I was so offended!" she said.
"I've never been so offended! I was like, 'You know that you're in America, right?' And it wasn't American models – it was 'American women are lazy,' period! I feel like a lot of women would disagree with that. A lot!"
Yikes! You can see more seductive Kate pics and read the rest of her interview in Vanity Fair's October issue.