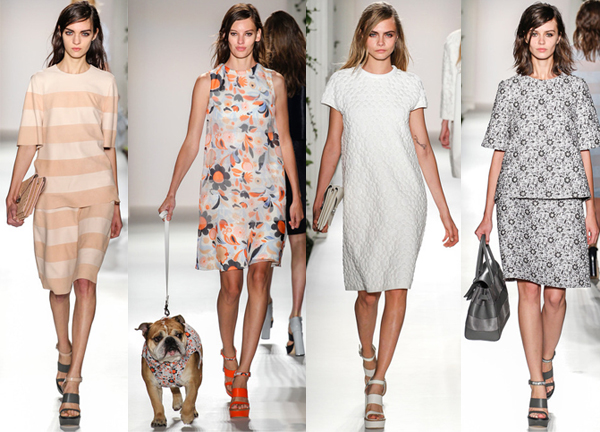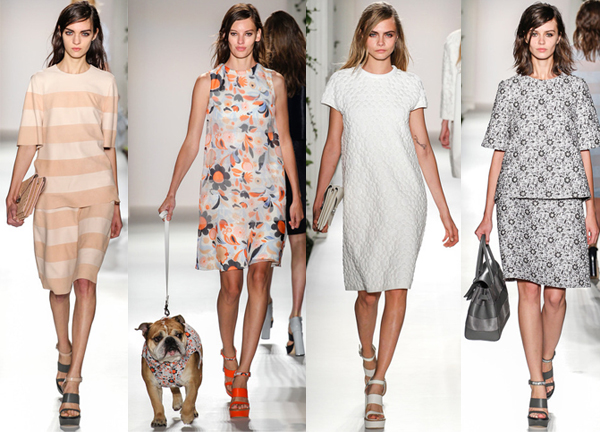 As always, the highlight of the day, nay, London Fashion Week as a whole, was the Mulberry show at the swanky Claridge's hotel. We received a very sneaky preview of what to expect from the spring/summer 2014 collection via mood board (check it out here in case you missed it) so knew we were going to be in for a summery, floral treat. And the mood board certainly didn't let us down!
Emma Hill definitely made sure she went out with a bang wit her last collection at the helm of Mulberry. We even got a new, never-before-seen piece of arm candy too – the Kensal bag! This obviously won't be the last you hear of that name, so watch this space!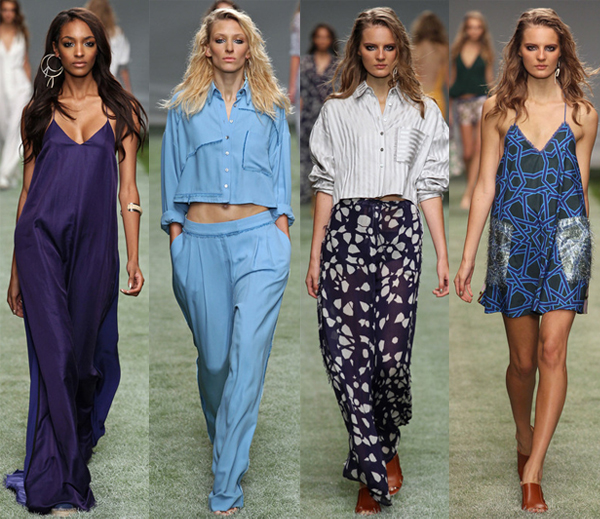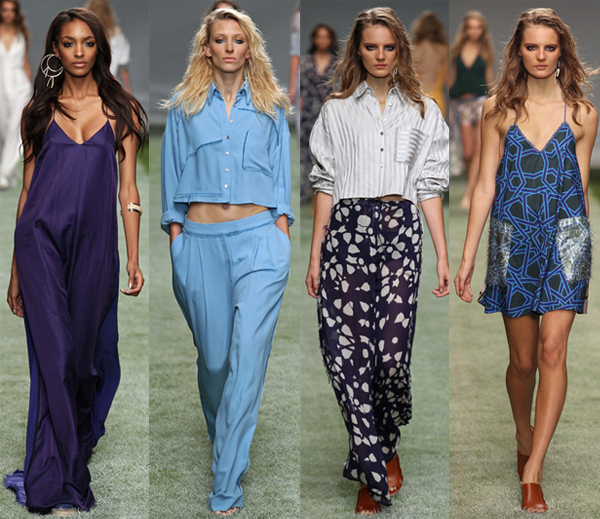 The Topshop Unique front row was probably the most star-studded of them all, with the likes of Kate Moss, Samantha Barks, Alexa Chung, Daisy Lowe and of course Miss Anna Wintour among the famous faces looking on adoringly at the new collection. The nineties were back with a vengeance if Topshop has anything to say about it, as are bare backs, loose-fitting tops and shorts, mirror-detailing (which was reflected – no pun intended – in the mirror invitations we received) and fun prints. Jourdan Dunn's look above was definitely our highlight of the entire collection!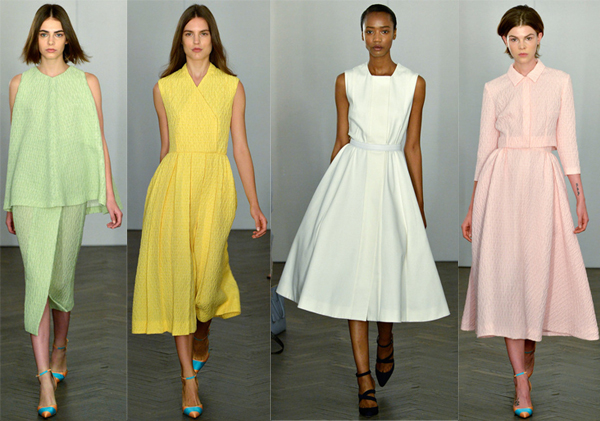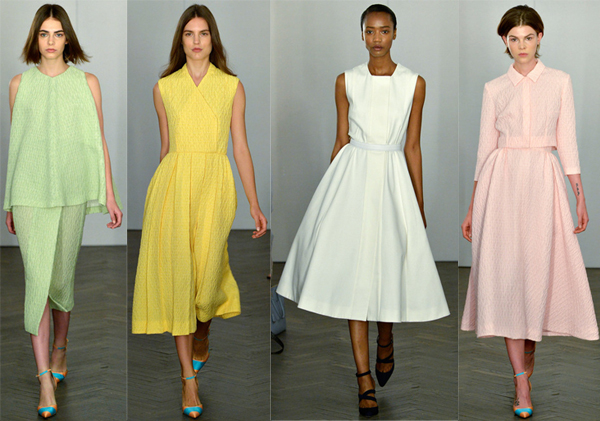 Over at Kate Middleton fave Emilia Wickstead, block pastel colours were the obvious runaway theme in the collection; clean yet exaggerated cuts and silhouettes dominated.
Another favourite of the Middleton family is Alice Temperley, who presented a show-stopping Temperley London spring/summer 2014 collection, which was reportedly inspired by a recent trip to Sicily. Regal, embroidery, crystal embellishments, structure, precision and intricate attention to detail – we wouldn't expect anything less!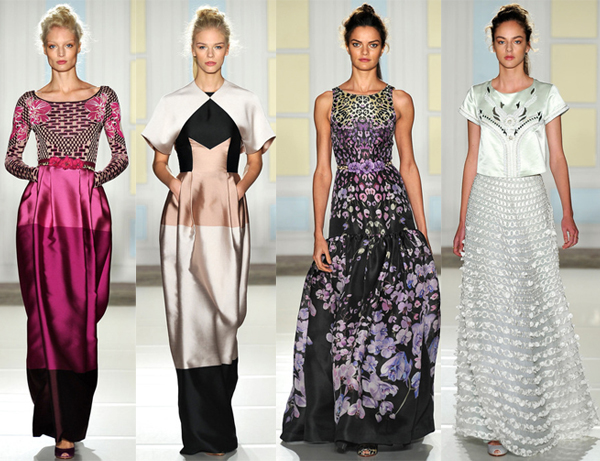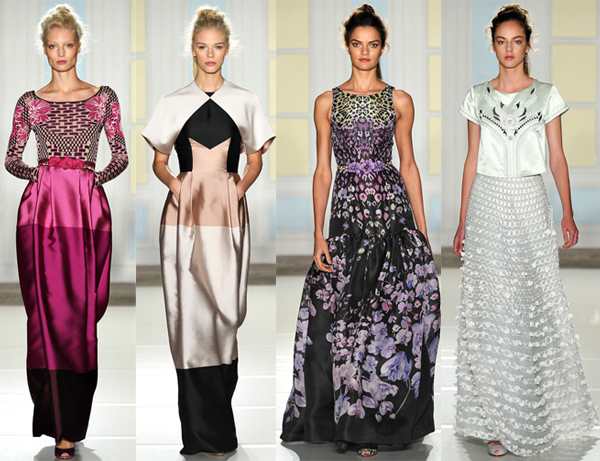 Elsewhere in London, Mary Katrantzou presented another bright, colourful, intricate collection in her signature style, while Matthew Williamson also went wild with the colour palette, displaying a host of exciting prints and relaxed yet attention-grabbing silhouettes. We loved the shades the models were rocking too; so retro! Stay tuned for our roundup of the best Day 4 collections tomorrow!
Mary Katrantzou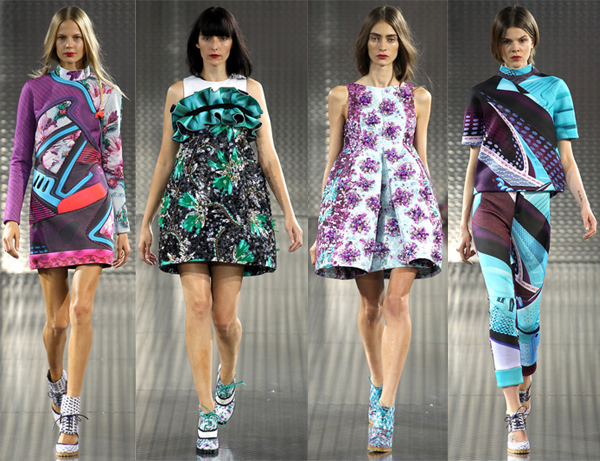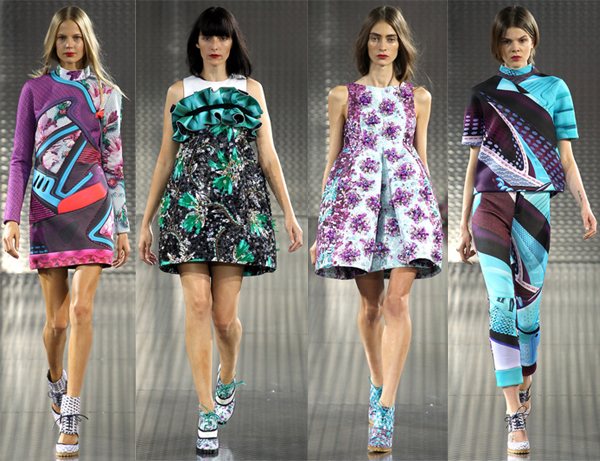 Matthew Williamson