Last Updated on 30th January 2023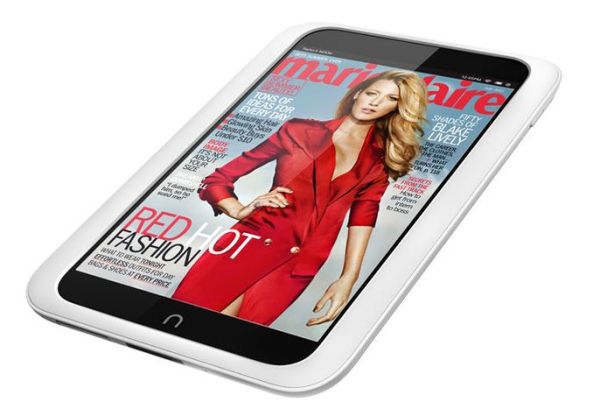 Just like the emerging trends on the catwalk that we see every season, technology keeps on changing and getting better, so we know it can get pretty overwhelming when it comes to choosing the right gadget.
The Nook by Barnes and Noble is by no means the first of its kind, but that doesn't mean it isn't a competitor in the book reader or tablet category. In fact we think it may very well be one of the best tablets of its kind, which is a bold statement considering just how many "of its kind" are currently out there, not to mention in development as we speak.
We know that shopping for any piece of technology, not just a book reader, tablet, or both, can be pretty intimidating and confusing with all the hyperbolic adjectives and technological jargon used, so we've decided to break it down for you with some neat little pros. Here goes:
Fashion glossies at their best: with the HD high resolution screen, images are crystal clear; magazines, apps and books will look better than ever! The new-season collections displayed in the latest fashion glossies will look better and more covetable than ever!
Fits into your handbag: no need to comprise on arm candy, the Nook is light and portable as it's been designed to fit in your hand and therefore your handbag! The perfect must-have for the next Fashion Week – not only will it be great to compose your show notes on, but you'll also have something to read and keep you entertained while you queue for the next show.
Ultra-fast internet: with the newly updated Google Chrome, browsing the net, loading YouTube videos and replying to all your important emails (for business or pleasure) has never been faster or easier!
Endless choice: There are 700,000 brand spanking new Android apps available on the Nook, including games, movies, music and many more – and of course the old trusty favourites that all social fashionistas need: Twitter, Facebook and Pinterest to name just a few. And let's face it, we love having as much choice as possible at our fingertips, and that's exactly what the Nook offers –and then some!
The new Nook comes in "snow" and "smoke" colours, and comes in either 8 GB for $129 or 16 GB for $149. Purse friendly, easy on the eye – what more could you ask for from a tablet and book reader?