Last Updated on 19th September 2013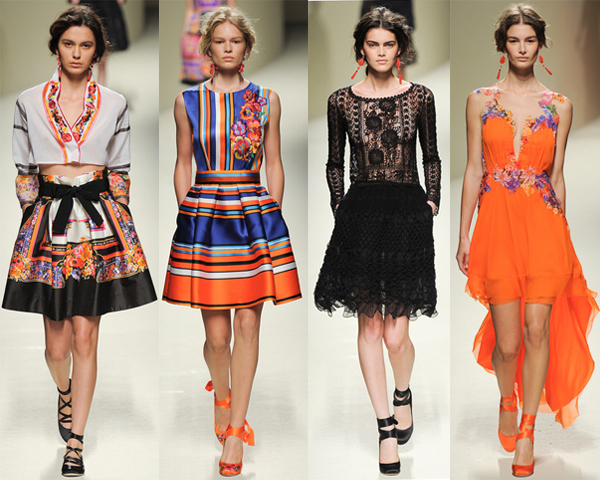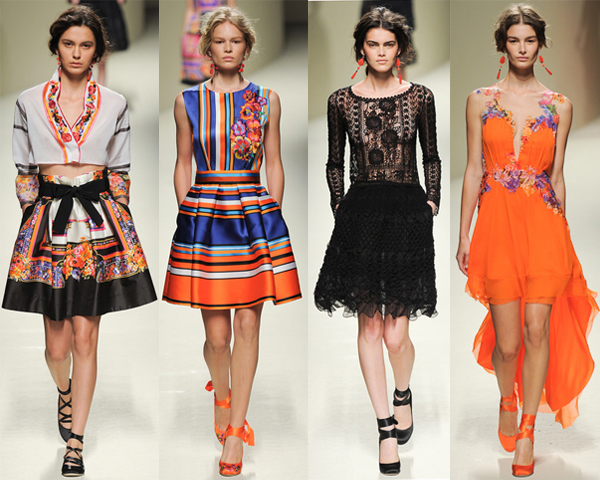 Two cities down, two more to go. We've waved goodbye to London Fashion Week (it was an emotional, action-packed, unforgettable five days!), so it's now it's time to focus our attention onto the catwalks and designers of Milan Fashion Week. And the collections showing on the first day of MFW included Gucci, Alberta Ferretti, DSquared2 and Luisa Beccaria.
Alberta Ferretti took flower power to a whole new level, and went beyond her signature softness that we associate her collections with. Although there were minimal feminine pastels in floaty romantic pieces which opened the show, they were juxtaposed with vibrant, bold shades and patterns as the show went on, proving that she is stepping out of her comfort zone and branching into more vivid and adventurous territory.
Blake Lively, the face of Gucci Premiere, was of course present on the front row for the fashion House's spring/summer 2014 show, and we definitely think she eyed up a few potential red carpet outfits from the selection that came out on the runway. Or maybe even gym outfits, as the collection had a somewhat sporty aesthetic to it. Backless garments were once again very prominent on this catwalk (it was a recurring theme in New York and in London this season), as were loose-fitting dresses and seventies inspired silhouettes.
Gucci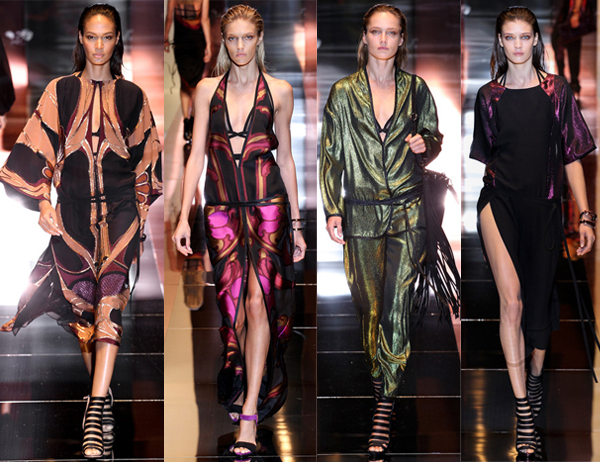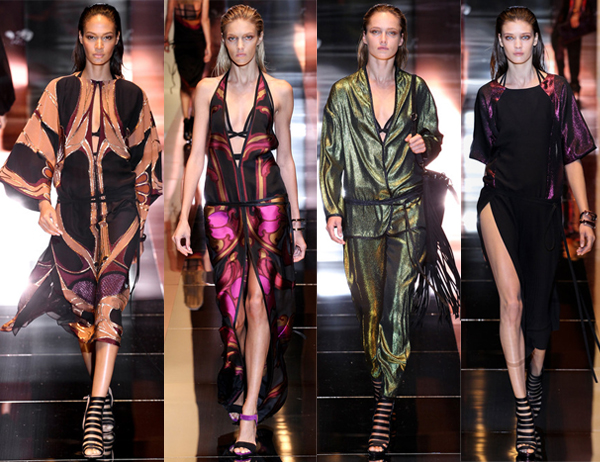 DSquared2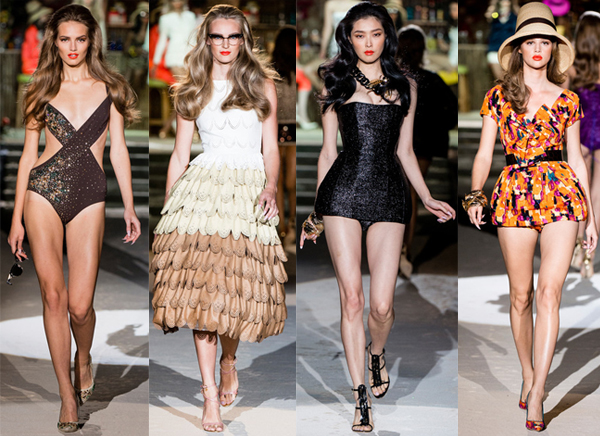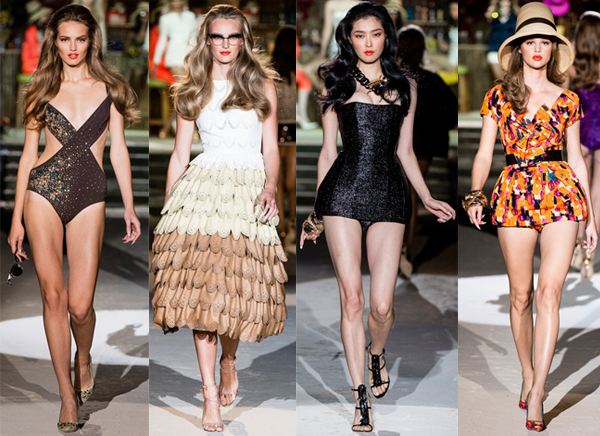 Luisa Beccaria