Last Updated on 20th September 2013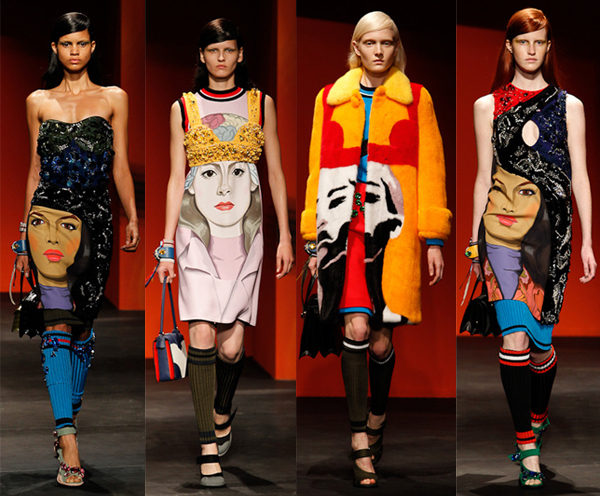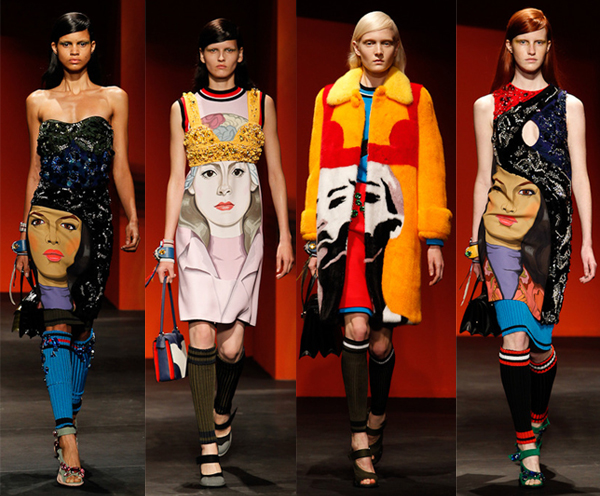 Day 2 of Milan Fashion Week saw a lot of action, with spring/summer 2014 collections from the likes of Fendi, Prada, Max Mara, Just Cavalli and McQ Alexander McQueen all making their debut.
As you can see, Miuccia Prada took the face to a whole new level, opting to send models down the catwalk in face-printed primary coloured garments Andy Warhol would undoubtedly be proud of. Underwear not serving its primary intended purpose was also a thing on the Prada runway, as bras were imprinted into the already bold and colourful outfits. There was a lot going on, but not in a bad way!
Fendi not only brought back the school-era bowl haircut (yes, the one that we all had no matter how vehemently we deny it – shudder!), but the label kind of made it cool again, which is no easy feat! Kudos to Karl Lagerfeld and Sylvia Fendi for that achievement! Elsewhere on the Fendi catwalk we saw an abundance of houndstooth, geometric prints, freely flowing tiered  materials, and a lot of technology and gadget themed pieces.
Loud, clashing prints dominated the Just Cavalli catwalk; it was a modern take on what we know and love about the collection. An update that stayed true to the history of the brand, if you will. Another new-season collection that tells us the 90s are well and truly back with a vengeance. And another collection that reminds us we can't neglect the gym, as the pieces are more revealing than ever!
Fendi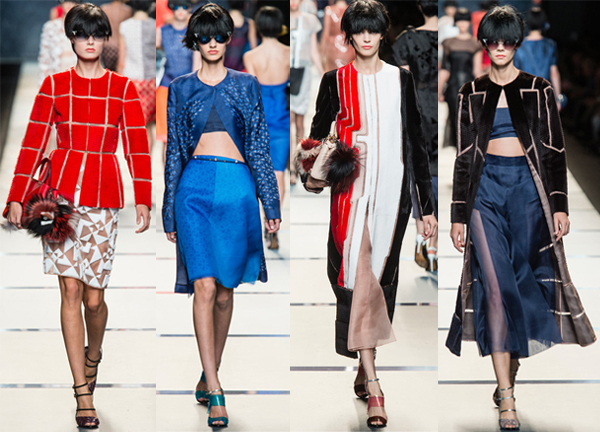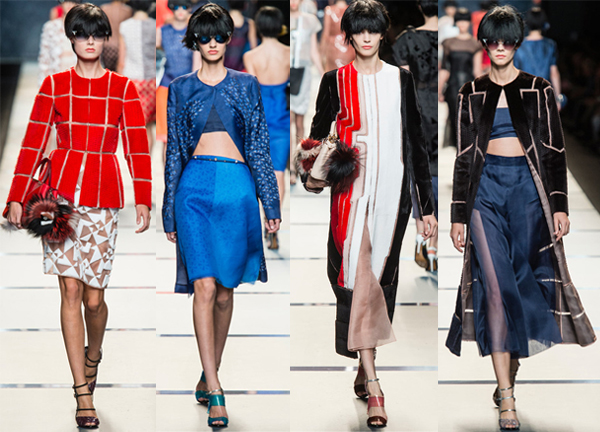 Just Cavalli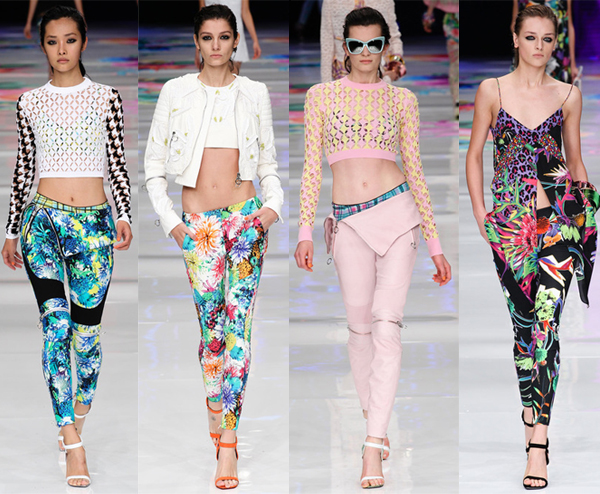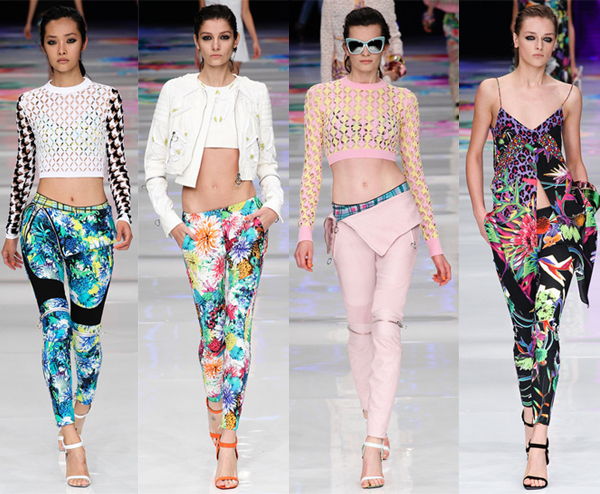 McQ Alexander McQueen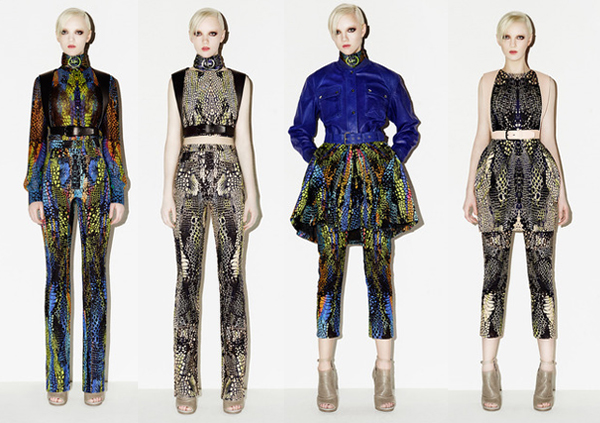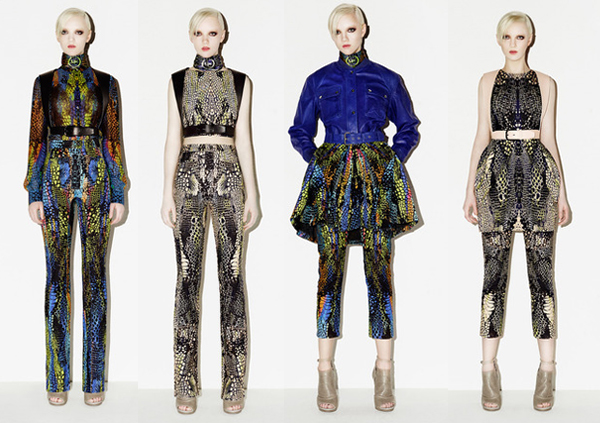 Max Mara