Last Updated on 19th October 2013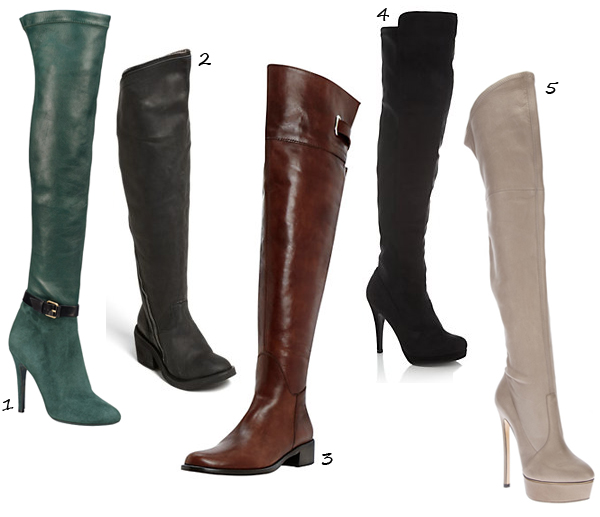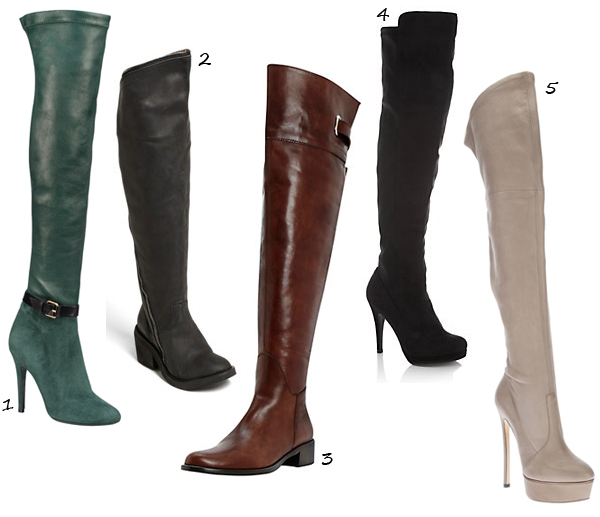 So you can't wear your embellished gladiator sandals anymore; that doesn't mean your feet won't look and feel fabulous. Don't despair. Autumn/winter footwear can be chic, cool, comfortable and attention-grabbing too – and we have thigh high boots to thank for that!
Thigh high boots not only look fantastic with your new-season outfits, but they'll keep you warm and toasty throughout the autumn and winter. Whether you're after a boot for the day or the night, we a few over-the-knee boots to tempt you with.
1. If you're looking for a true investment boot, Jimmy Choo is a name  you know you can trust with your hard-earned money. You'll want the winter spell to last as long as possible because we know you won't be able to get enough of these beauties. Jimmy Choo Tambra forest calf thigh high boots, £1195
2. After a thigh high boot to keep you warm and comfy on your morning commute to work? Look no further than this black pair from Jeffrey Campbell – worth every penny! Jeffrey Campbell Engineer over the knee boots, £186.60
3. Brown is the new black in footwear terms this season; these brown boots will serve you well throughout the autumn/winter period – they're super versatile and will instantly spice up your seasonal ensemble. Dune brown Parler over the knee boots, £245
4. Kelly Brook knows a thing or two about looking sexy, and the proof is in this black sleek over-the-knee boot shaped pudding! Kelly Brook New Look black over the knee boots, £39.99
5. Seduction in boot form – these thigh high boots by Cadadei will complete and complement all sexy winter outfits. Pair with a short skirt or skinny jeans, you can't go wrong either way! Cadadei thigh high stiletto boots, £1046.01