Last Updated on 8th October 2013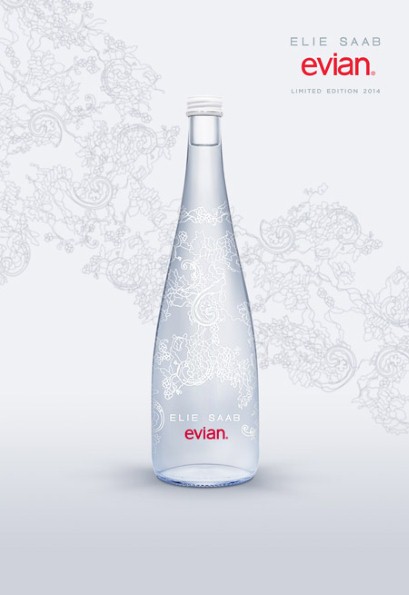 What do Paul Smith, Diane Von Furstenberg and Jean Paul Gaultier all have in common? Apart from the obvious "they are kick-ass awesome designers" answer, the one we're looking for this morning is that they have all collaborated with Evian.
And now, Lebanese fashion designer extraordinaire Elie Saab can join that list too as he is the latest creative to team up with the French water brand.
His very own Evian bottle was reportedly inspired by fine fabrics and intricate embellishment, and is something he describes as a nod to purity.
"I wanted to respect Evian as well as having my signature on the bottle, so I decided to make the design very transparent, so that you can see through to the purity of the water," he said. 
The limited edition bottles come in three different sizes – 330ml, 75ml and 1.5l – and will be available worldwide from November.
We reckon it will look perfect sitting on the Christmas table – who needs a centerpiece when you have an Elie Saab Evian bottle?!