Last Updated on 11th October 2013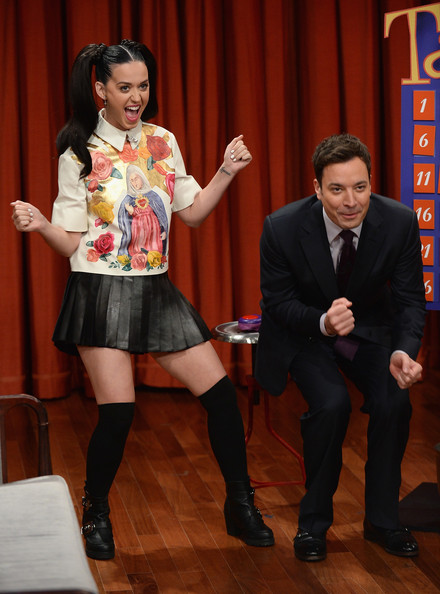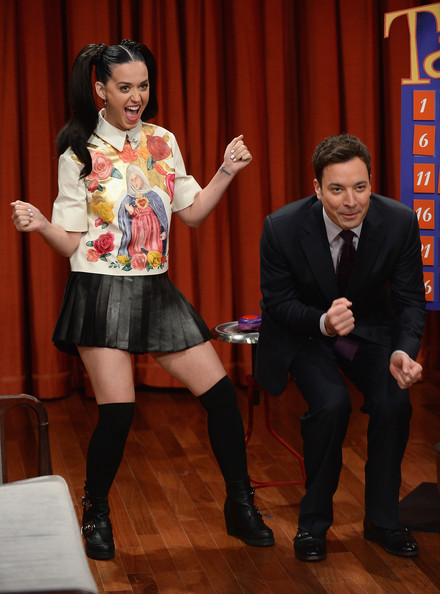 Katy Perry has that innocent yet sexy school girl mix down to a tee.
She got geek chic so right a few years ago in her Last Friday Night (T.G.I.F) music video (and as it's Friday, we might as well watch it once or twice to get prepared for the weekend ahead!) and her latest school girl look is just as successful.
Katy made an appearance on the Jimmy Fallon show at the Rockerfeller Center in New York last night, and opted to wear an instantly recognisable collared religious top from the brand spanking new Henry Holland spring/summer 2014 collection, paired with a pleated leather Belstaff skirt, knee high socks and cute pigtails in her hair.
Despite the innocence, we predict this look will drive a lot of boys wild. What do you think? Do you love it as much as we do or is Britney Spears the only female singer who can pull off the school girl look for you?