Last Updated on 16th October 2013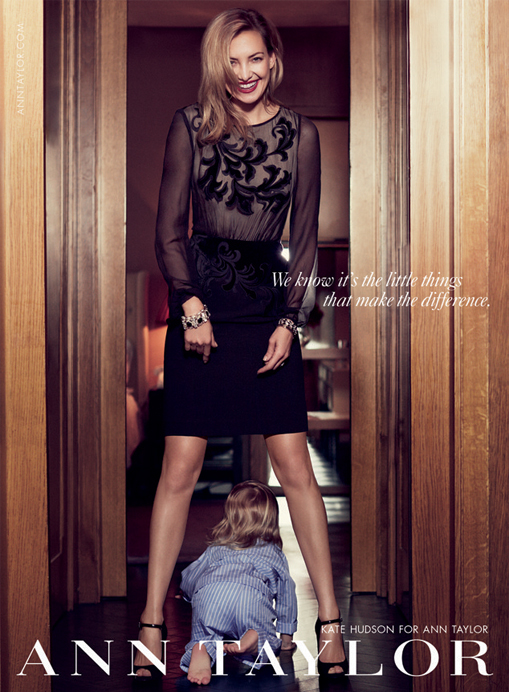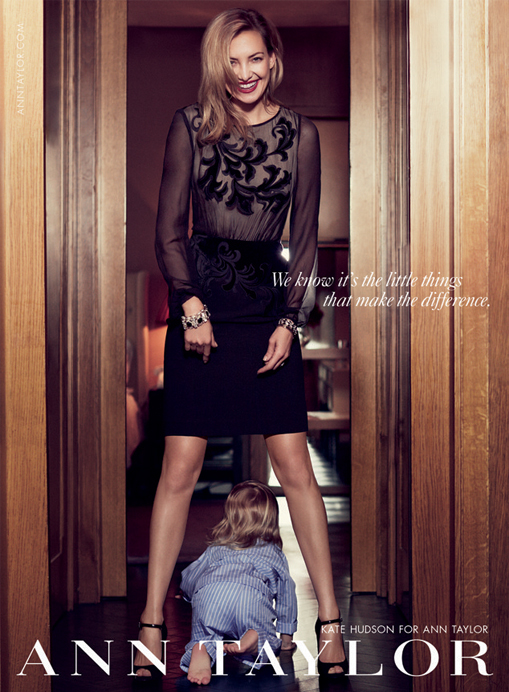 Christmas is all about family. We know that, you know that, and Kate Hudson knows that, which is why she has turned her holiday ad campaign for Ann Taylor into a proper family affair!
She can be seen posing with her son (how cute is the pic above? Oh to be a fly on the wall of the Hudson/Bellamy household!) in one image, as well as with some of her close friends in another.
"This shoot was particularly fun," Kate explained. "We were in London and wanted to get people together. I called some of our friends that work with my fiancé's band.
"It was fun to be able to bring them into the fashion world. Luckily, I was able to have my family there too, so it made for a very enjoyable day!"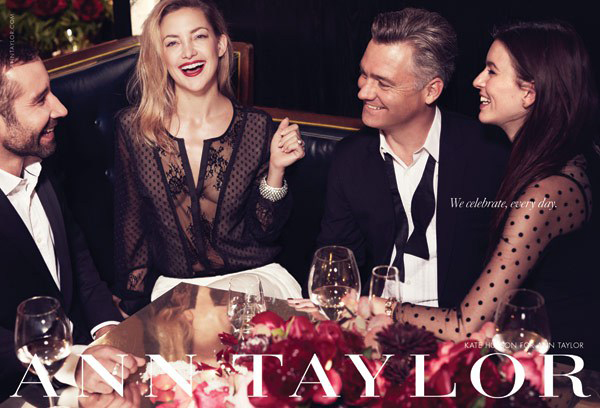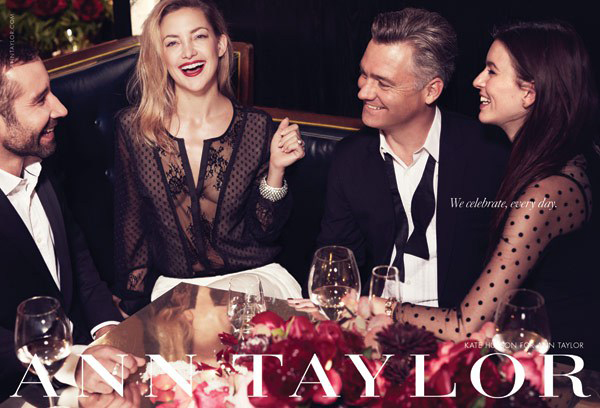 Looks like they had a whale of a time if the pics are anything to go by. We love the new Ann Taylor threads displayed too – the chic pencil skirt and sheer top combo in the first pic are definitely among our favourites in the new collection. The perfect attire for a holiday party!