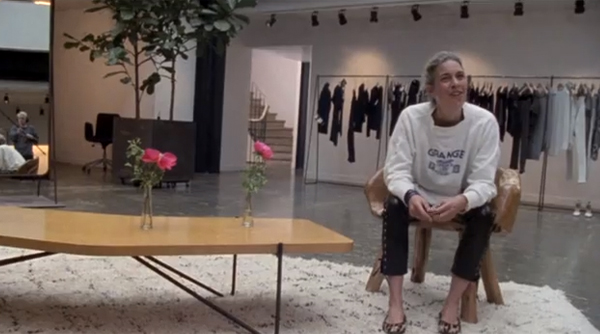 Can't wait 'til next month for the Isabel Marant for H&M collaboration to launch? Neither can we, but we have something to whet your appetites this morning.
The designer can be seen and heard talking about her new project, and we are even treated to a few sneak peeks at the pieces too.
"This was a very nice opportunity to redo what I love in my collections and share this love with a wider public," she says in the video.
"There were a lot of men asking me, 'Why don't you do menswear?' So I started to do T-shirts and knitwear, but I never really did a total outfit for men. So its my first time doing it for H&M."
H&M should feel very privileged. The Isabel Marant x H&M collection will land in 250 stores worldwide on November 14th – put it in your diaries, take the day off work, do whatever you have to do to make sure you're first in line!