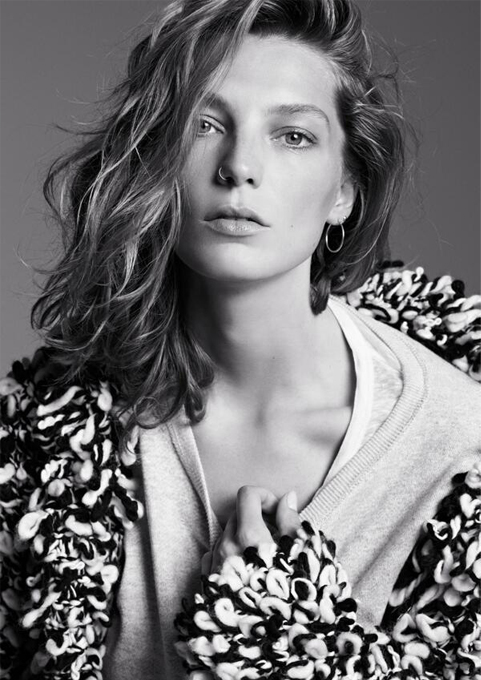 You're in for a real treat this morning, as the first Isabel Marant for H&M ad campaign image has been released on Instagram (God bless social media – what would we do without it, eh?) and it features none other than the gorgeous Daria Werbowy!
We think she's the perfect infusion of the classic Isabel Marant and H&M woman, and the image above where the model is rocking a black and white rug jumper is simply breathtaking.
Daria even comes complete with a fierce nose ring, which gives us a better sense of the direction the clothing collection is going in. Think attitude, and lots of it!
We can't wait to see more ad campaign images – not that we need any more convincing to form an orderly queue outside H&M the day it comes out. Do you love this image as much as we do?