Last Updated on 6th November 2013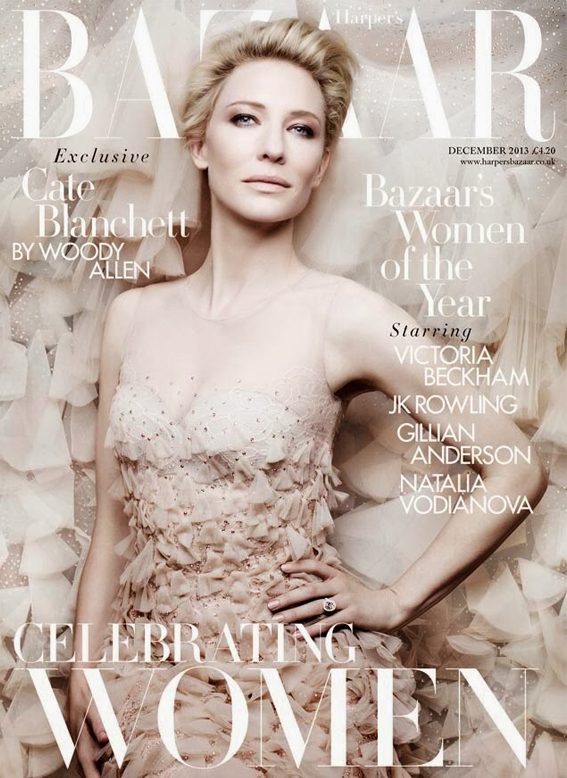 Here she is guys, the girl that every designer wants to dress: Cate Blanchett. Although this time she isn't on a red carpet, she's on the December cover of the Harper's Bazaar UK issue – and she looks positively glowing!
Best of all, she is interviewed by the one and only Woody Allen (he who directed her wonderful Blue Jasmine film which we saw and loved, by the way) about the film, as well as a number of other topics including children and the casting couch.
Our favourite part of the interview however was the recollection of the Hermès Kelly bag used in Blue Jasmine… something that surprised Woody Allen himself given that the budget for the costumes was just $35,000…
"The Hermès bag I was carrying was worth more than her whole budget, and there I was, throwing it on the sidewalk again and again," Cate sad. "I felt her blood pressure go up every time it hit the pavement.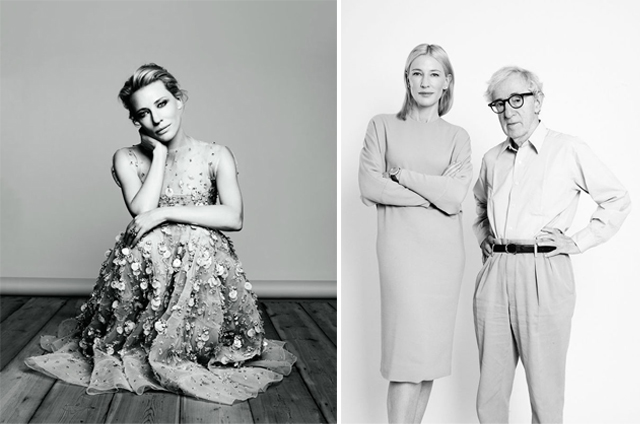 "We borrowed it. But the waiting list for those bags is decades. You're in wheelchairs before they arrive. I think I borrowed the PR girl's bag, but I didn't find that out until I'd thrown it on the sidewalk for the seventh time."
Lucky PR girl, is all we can say! Click here to check out more snippets from the interview and gaze at more stunning pictures, but you'll find the full scoop in the December issue of Harper's Bazaar UK.