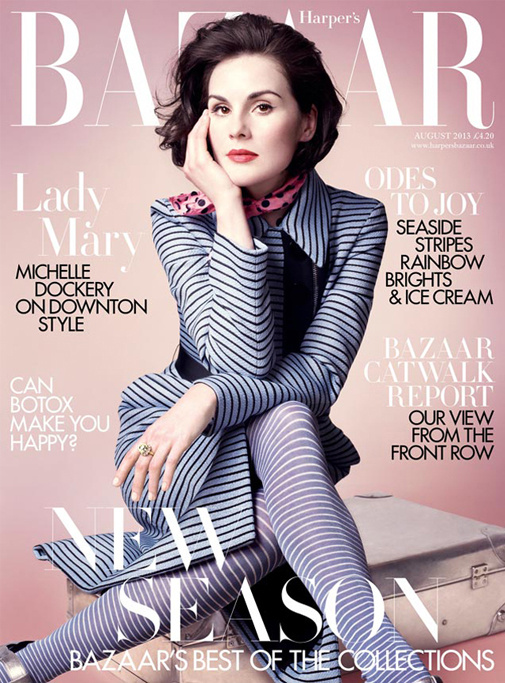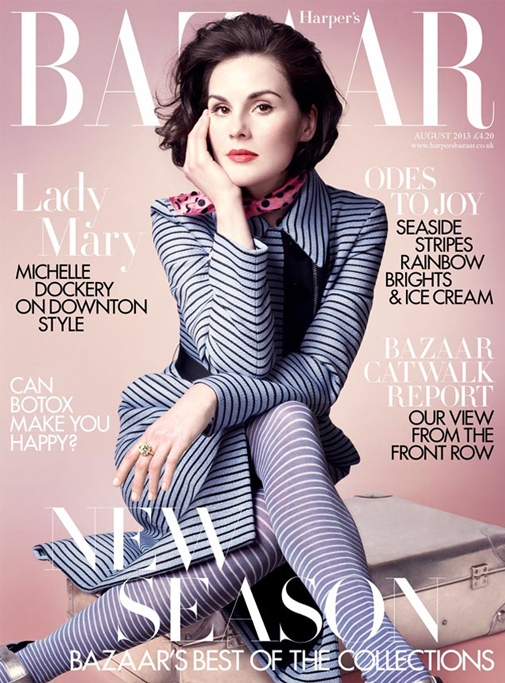 Michelle Dockery has finally got her Harper's Bazaar moment, posing for the August issue with attitude and confidence. She's a long way from Downton Abbey, but she looks right at home on the cover!
Michelle was shot by David Slijper, and is rocking some seriously stylish threads on the cover and in the editorial from the likes of Miu Miu, Prada, Sportmax, Louis Vuitton and Bottega Veneta. You work those stripes, girl!
Her interview is not to be missed either, as she opens up about dinner with Barack Obama, the Bet Gala, and of course, Downton Abbey.
"It's like this love affair that I have with my job," she said. "There's a part of me that doesn't want it to end, because I love it so much… and once it's all over, I'm sure there will be a period when I feel slightly at a loss."
She isn't the only one who's going to feel slightly at a loss when it ends. Sad face!
Michelle Dockery's Harper's Bazaar UK August issue is on sale on July 4th. Head on over to the website to check out all the behind-the-scenes action and see more pics and interview snippets from what we think is going to be an instant best-selling issue.